Remembering the Queen of Marco
Nestled on the western side of the winding Royal Palm River Hammock Creek between Mud Bay and Palm Bay lies the abandoned settlement of Grocery Place.
The settlement is now a part of Collier-Seminole State Park and is utilized as a primitive campsite accessed by a 5-mile paddle.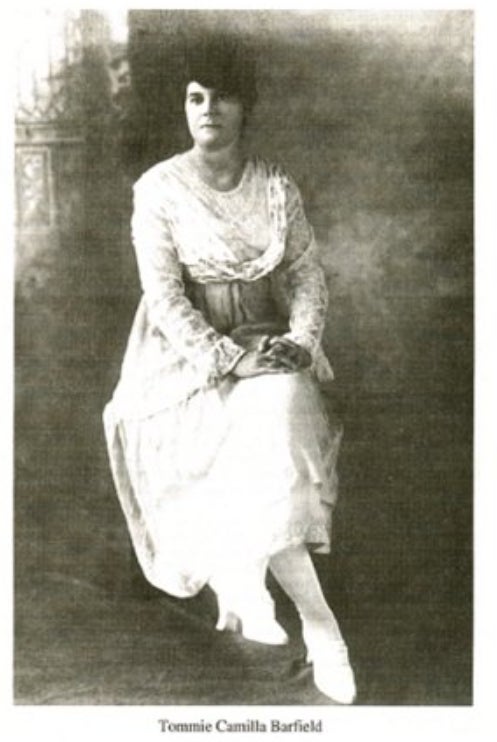 Several Southwest Florida pioneer families began here with small farmsteads. One of these were the notable Stephens family, of which the daughter would become known as the "Queen of Marco." 
In 1901, at the age of 13, Tommie Camilla Stephens with her parents and siblings arrived in Caxambus, a small community on Marco Island, after an arduous trek from Cordele, Georgia. Tommie had no inkling of her future influence on the community.
She would become a wife, mother, businesswoman, beekeeper, innkeeper, and advocate for local education and transportation. Esteemed businessmen such as Barron G. Collier would seek help and guidance from a woman with a third-grade education.
A.T. Stephens had moved his family to Caxambus to provide seasonal help on a sweet potato farm. Less than a year later, A.T. would once again pack up his family and dismantle his house to move the family by boat a few miles north on the Royal Palm Hammock Creek to the small community of farmsteads at Grocery Place to try his hand at farming.
During this time, Tommie had a gentleman caller by the name of James Barfield who had met Tommie while in Caxambus. James would regularly travel the treacherous and unknown waterways from Caxambus to Grocery Place just to visit her.
By 1906, Tommie and James Barfield were married and she and her family had moved back to Caxambus at the urging of James, who provided employment for various family members in his endeavors. Tommie's mother was employed at James' boarding house that would become known as the Heights Hotel. Tommie would eventually take over the hotel and produce candies, jellies and specialties for the guests. She became a proficient beekeeper as well, producing 60,000 pounds of honey a year.
Tommie would go on to lobby the Lee County Commissioners for better amenities, such as roads and schools, for the burgeoning town of Marco Island. Baron G. Collier had become impressed with Tommie's "tactics, strategy, and tenacity." She encouraged Collier to complete the Tamiami Trail (the road through the Everglades from Tampa to Miami). She also influenced politicians in Tallahassee to divide what was the southern portion of Lee County to create Collier County, named in honor of Baron G. Collier.
In 1924, appointed by Governor Cary Hardee, Tommie became the first school superintendent and would serve on the school board for 20 years. The Tommie Barfield Elementary School on Marco Island is named in her honor.
Around 2010, a white stone china ware plate was found at Grocery Place by park staff that is believed to have been used by the Stephens family. This plate has transfer makers mark on the bottom. The mark consists of the Arms of Great Britain, an English lion and Scottish unicorn, flanking a crowned seal with the word "Warranted" below the seal and below that "W.M.Co." Many burgeoning American potters would use a "Royal" seal to legitimize and create a desire for their pottery. The initials at the bottom of the maker's mark are for Willets Manufacturing Co. of Trenton, New Jersey. Willets was in operation from 1879 to 1909.