The most popular trail at Charlotte Harbor Preserve State Park is the North Cape Flats Trail. It is located in the northwest part of the city of Cape Coral and can be accessed from parking area near the intersection of N.W. 40th Lane and N.W. 44th Place. It is approximately a half-mile long (1 mile round trip) and it is the only trail in the park that will take you to the open waters of the Charlotte Harbor Aquatic Preserve.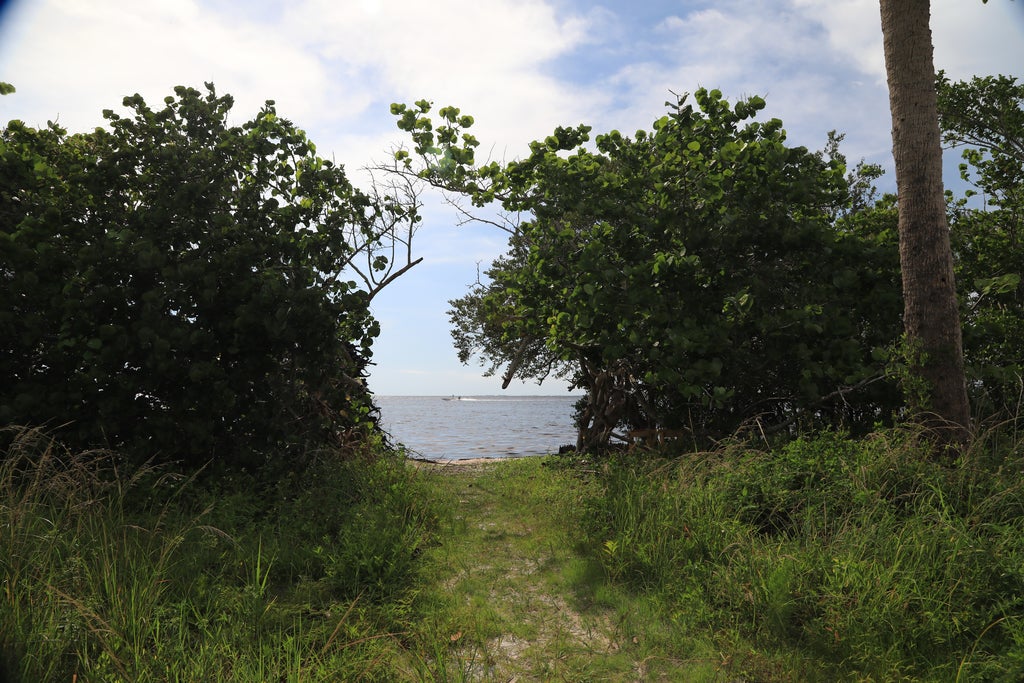 The trail winds through pine flatwoods and high marsh before reaching the coastal berm along the mangrove-fringed shoreline.
The trail gets its name from the shallow water "flats" along the shore at this site. It is a great place to wade fish, bird watch or just appreciate the beauty of Charlotte Harbor. 
The shallow waters here are an especially great place to view wading birds since the shoreline is usually less than two feet deep several hundred feet from shore. 
In the uplands you may see gopher tortoise, deer, wild hogs, bobcats, coyotes, raccoons, squirrels and more than 100 species of birds that have been documented on this trail and the adjacent flats. 
In the waters of the harbor you may see fish (of course), dolphins, manatees, rays and almost every species of wading bird that calls Florida home.
For additional information, please call the park at 941-575-5816.