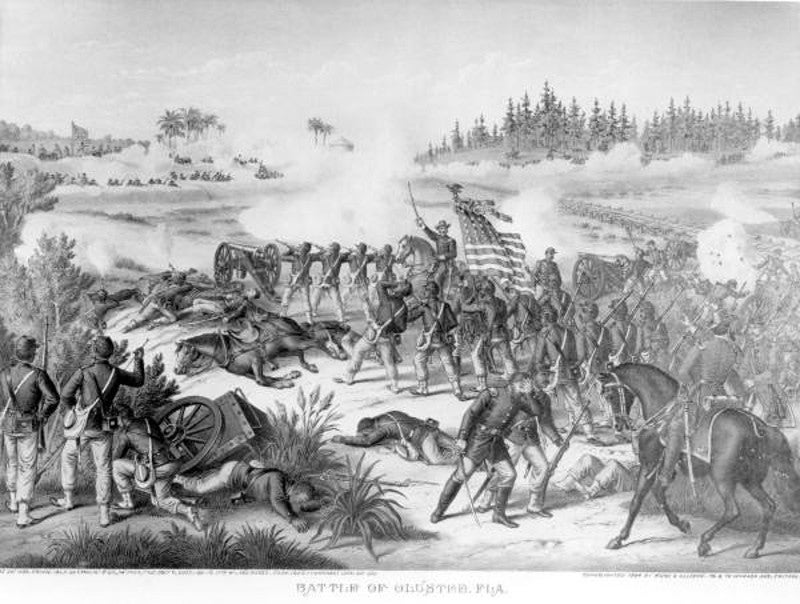 The Battle of Olustee was the climax to a Union invasion of Florida that had started just a few weeks before. General Quincy Gilmore, commander of the Union's Department of the South, dispatched Brig. Gen. Truman Seymour to Jacksonville on February 7, 1864.
Seymour's troops secured the town and began to send cavalry raiders inland to Lake City and Gainesville. Seymour's Union troops were successful and moved deeper into the state. They met little resistance until February 20 as they approached Brig. Gen. Joseph Finegan's Confederates that were entrenched near Olustee.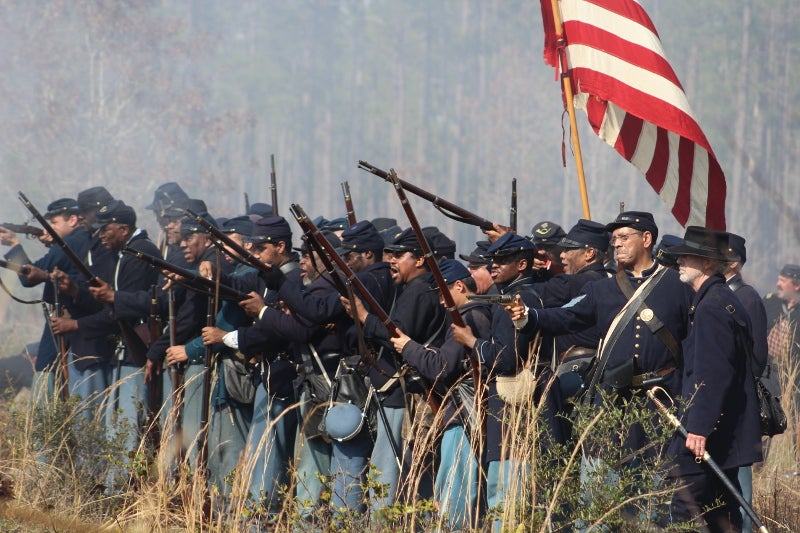 Seymour began moving toward Lake City, west of Jacksonville, to destroy a railroad bridge and secure northern Florida. Finegan possessed only 500 men at Lake City, but reinforcements were arriving. By the time the two sides began to skirmish near the Olustee railroad station, each side had about 5,000 troops.
Throughout the day on February 20, the soldiers battled. The Confederates were close to breaking the Union lines when they ran low on ammunition. When more ammunition arrived, the attack continued. The battle lasted four hours, and as Finegan committed the last of his reserves, Seymour ordered a withdrawal.
The battle ended with 2,807 casualties and the retreat of Union troops to Jacksonville where they stayed until the war's end 14 months later. The victory kept the Confederates in control of Florida's interior for the rest of the war.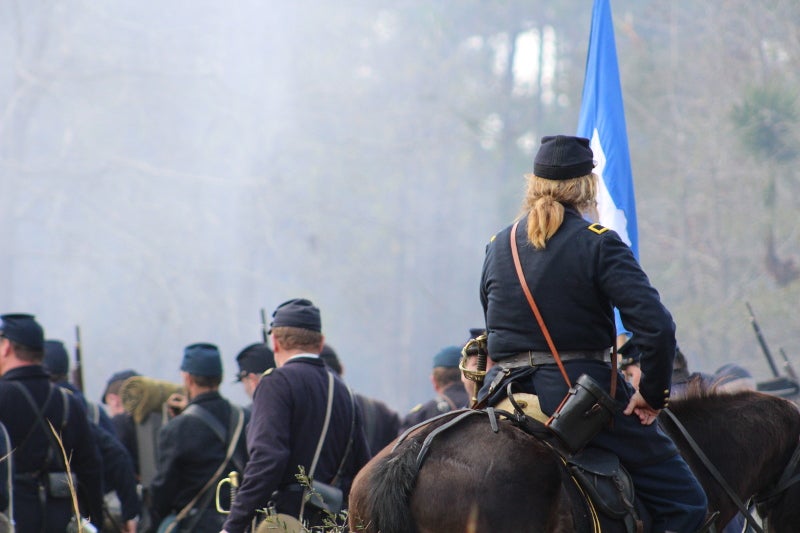 More than 10,000 cavalry, infantry and artillery troops fought in the pine forest near Olustee. Three U.S. Colored Troops also took part in the battle, including the now famous 54th Massachusetts. One of the first black units formed during the Civil War, it was originally commanded by Col. Robert Gould Shaw and made famous by the 1989 film "Glory." Although the movie does not include the events of the Battle of Olustee, portions of it were filmed at the park.
After years of fundraising by the United Daughters of the Confederacy, in 1909 the Florida Legislature acquired three acres to build a memorial to commemorate the event.  
On October 23, 1912, veterans of the Battle of Olustee gathered with dignitaries to dedicate the memorial and the state's first historic site.