O'Leno State Park and neighboring River Rise Preserve State Park have over 20 miles of hiking, biking and equestrian trails between them. Some of the best hiking in the state of Florida can be found here with trails that traverse 18 different natural communities.
The mile-and-a-half River Trail is O'Leno's most popular, where the journey begins by stepping back in time. Cross the Santa Fe River over a large wooden suspension bridge built in the 1930s by the Civilian Conservation Corps (CCC), a public work relief program created during the Great Depression. The trail follows the coffee-colored Santa Fe River as it bubbles and flows serenely toward the River Sink.
As the trail turns away from the river, the landscape changes to an open savannah of scrubby flatwoods and sandhill, eventually turning into floodplain swamp and forest. In the floodplain, sinkholes and creeks covered with an overstory of diverse trees create peaceful shade, which complements the light of the open savannahs.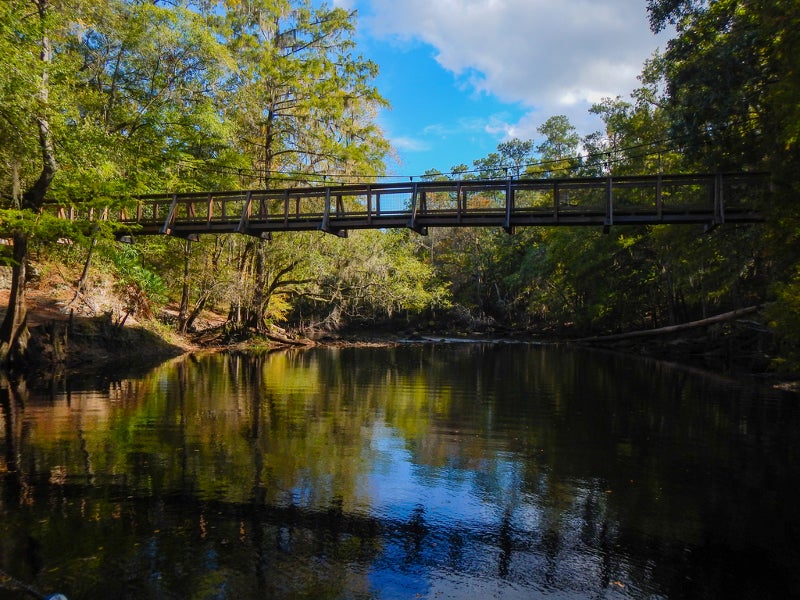 Next pass Ogden Lake, a prime example of the sinkhole lakes that form above the underground river. In spring the River Trail is bright and vibrant with the blooming of fragrant wild azaleas. The trail ultimately leads to the River Sink, where the Santa Fe River begins its flow underground for 3 miles to the river rise. From the River Sink, it is a short hike back to the parking area. The River Trail is a hiking only trail, designed for those desiring a serene walk in the woods.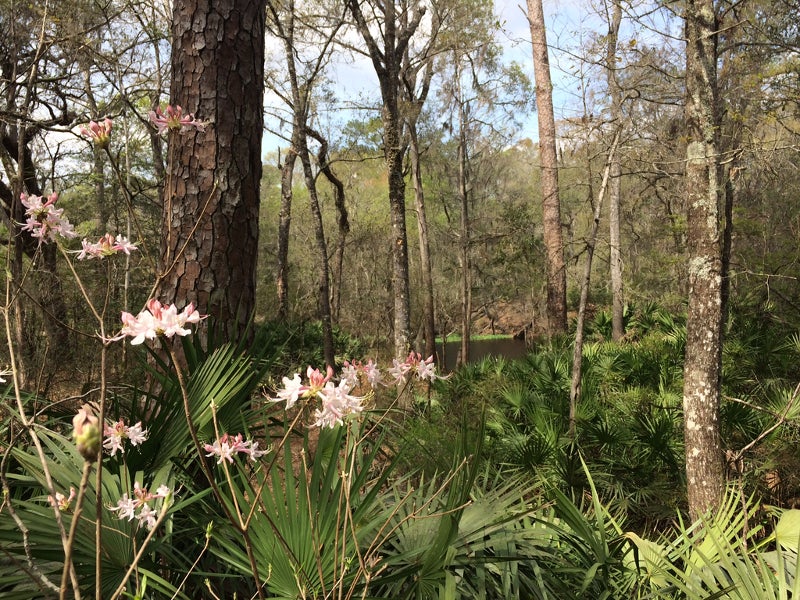 For biking and hikers interested in longer treks, the Paraner's Branch Trail loops through the park for nearly 4 miles. Discover a number of different natural communities and several sinkhole ponds that provide a window into the Santa Fe River's underground travels. The peaceful solitude along Paraner's Branch Trail provides excellent opportunities for wildlife viewing of species from turtles to hawks.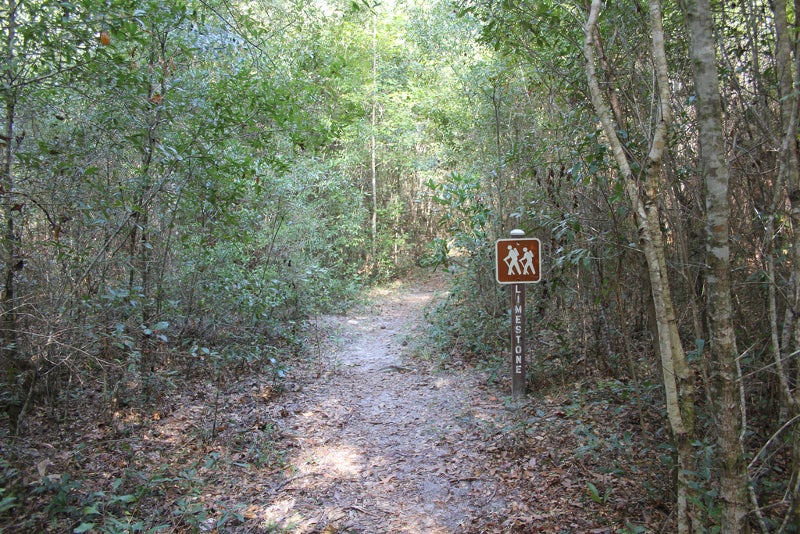 But wait, there's more! The Dogwood Trail meanders through the upland forests along the park drive, and the Limestone Trail leads to an abandoned limerock quarry that played a significant role in providing building materials for construction during the CCC era. There's much to explore at O'Leno State Park, so whether you are biking, walking or riding,  experience the best nature that Florida has to offer.