O'Leno State Park and River Rise Preserve State Park are two of the few places in Florida where a river disappears underground and reappears a few miles away. Within the preserve, the Santa Fe River flows underground via the River Sink, becoming part of the Floridan aquifer system. This aquifer system is the largest in Florida and is the drinking water source for most of the state's population. Three miles west of O'Leno State Park, the Santa Fe River reappears at River Rise Preserve State Park and continues to meander its way westward, eventually flowing into the Suwannee River.
Disappearing and re-appearing rivers are unique to a type of geologic setting called karst, which refers to features formed over thousands to millions of years due to the interaction of slightly acidic natural waters interacting with dissolvable rock, such as limestone or dolostone. Karst environments contain special topographic features such as caves, springs and sinkholes, as well as submerged cave systems including the conduits through which the river flows underground.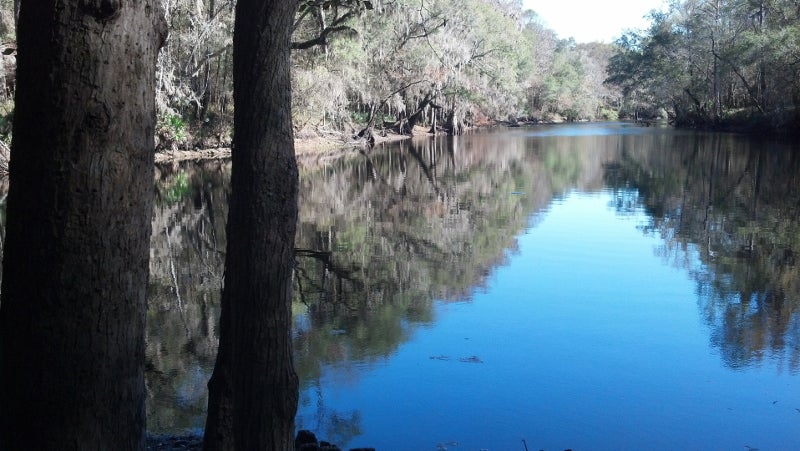 Limestone is exposed on the banks and in the bed of the Santa Fe River, at times causing these outcroppings to create their own microhabitats of ferns and other unusual plants. Because of the limestone's unique texture and fossil assemblage, geologists know this carbonate rock belongs to a formation called the Ocala Limestone. The rocks began to form 40 million years ago during the late Eocene Epoch, when carbonate rich sediments were deposited in a shallow marine environment. Upon close inspection of the limestone, park visitors may be able to see evidence of fossil mollusks, echinoids (sea biscuits) and bryozoans (filter feeders that look like small coral).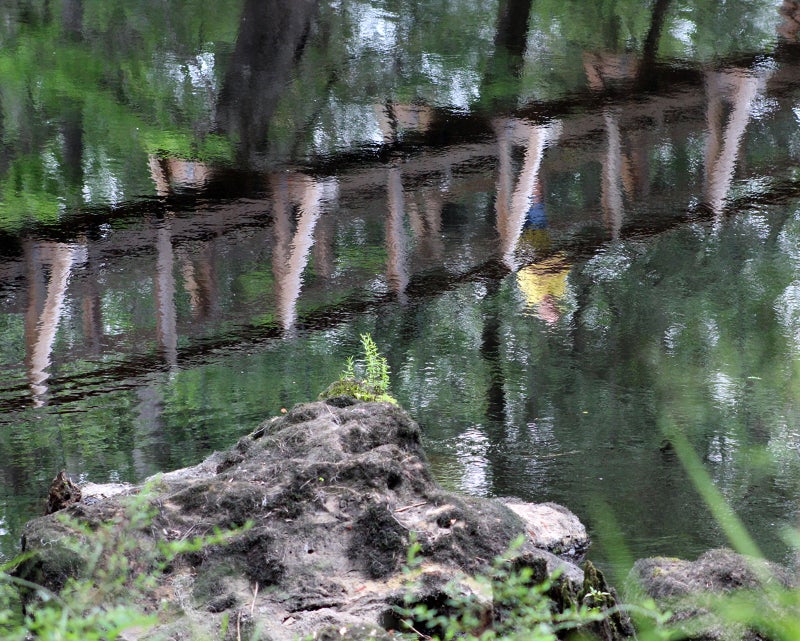 The prolific stone tool production and maintenance that occurred in this area is directly tied to the region's karst topography, particularly its limestone outcrops. O'Leno and River Rise contain four recorded quarry sites between them, utilized by prehistoric people as a source of chert for making arrowheads and other tools. The Monroe Quarry (AL1016), now submerged by the Santa Fe River due to the higher water table, is still littered with the remains of this tool-making process and possesses undisturbed deposits that contain the raw organic material. This site is noteworthy because it demonstrates the importance of local geologic resources to early Florida peoples' subsistence and gives us more clues as to how they lived.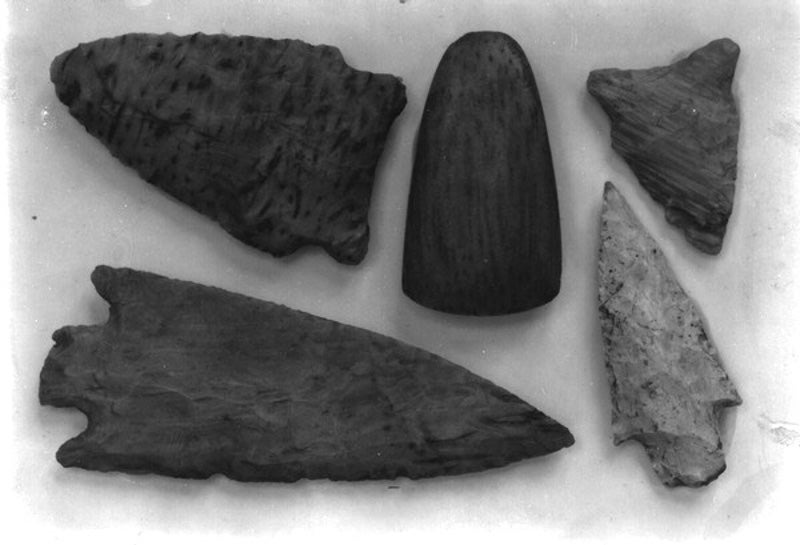 Whether you are interested in Florida's unique geology or its fascinating early history or you just want to see a vanishing river, then you should check out River Rise Preserve State Park. You can accomplish all of these things and more and take a journey through geologic history.