The Florida Keys would not be the vacation destination they are today if it weren't for the vision of Henry Flagler. Henry Flagler saw the benefit of connecting Key West with the rest of the country after construction of the Panama Canal began. It was then that he decided to expand his railroad from Miami through the Florida Keys. He knew this would not be an easy feat and was told by many engineers that it could not be done. Not easily deterred, Henry Flagler finally found someone who also believed in his vision, project engineer James Meredith. It would take 7 years, over 50 million dollars ($1.25 billion in 2019) and 17 million cubic yards of material placed on the right-of-way to see his vision become a reality. At any given time, there were more than 4,000 men working to build the railroad. During construction, three hurricanes passed through the keys.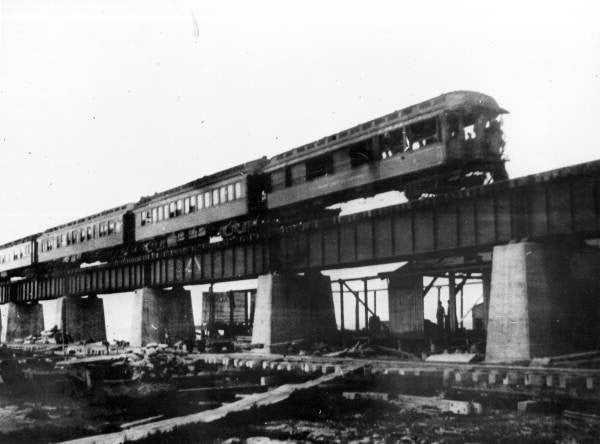 The railroad was finally complete in 1912 and was called the 8th wonder of the world. The railroad remained in operation until the Labor Day hurricane in 1935. The hurricane ripped through the Florida Keys with winds estimated at 200 mph. It is considered the most intense hurricane to make landfall in the U.S.
After the hurricane, there was some damage, but the railroad remained mostly intact. Due to the high cost of building and maintaining the railroad, the company chose to sell the railroad to the state of Florida and Monroe County for $640,000. The process to convert the railroad into highway had already begun. In 1938 the Overseas Highway opened. As new bridges replaced the original railroad bridges, the historic bridges went unused. In 1979 the third longest historic railroad bridges were listed on the National Register of Historic Places: Long Key Channel, Knight's Key (7 Mile) and Bahia Honda Channel.
In 1997 a task force was created to preserve the bridges and open them for pedestrian and recreational use. In August of 2004, the remaining 20 historic Railroad Bridges and the Overseas Highway were listed in the National Register of Historic Places.
The Florida Keys Overseas Heritage Trail is now a multi-use trail with a rich history. When you visit, be sure to stop at the historic bridges that were instrumental in creating the Florida Keys you now enjoy.