Coastal Dune Lakes at Grayton Beach
When thinking of beaches, most people will come up with a similar picture: White sand littered with seashells, a gentle breeze, and the sound of the waves lapping at the shore. But how about a lake sitting just behind the sand dunes? Would that look too out of place? Lakes along the beach aren't exactly a common sight, but at Grayton Beach State Park, we have not only one lake on our beaches, but three.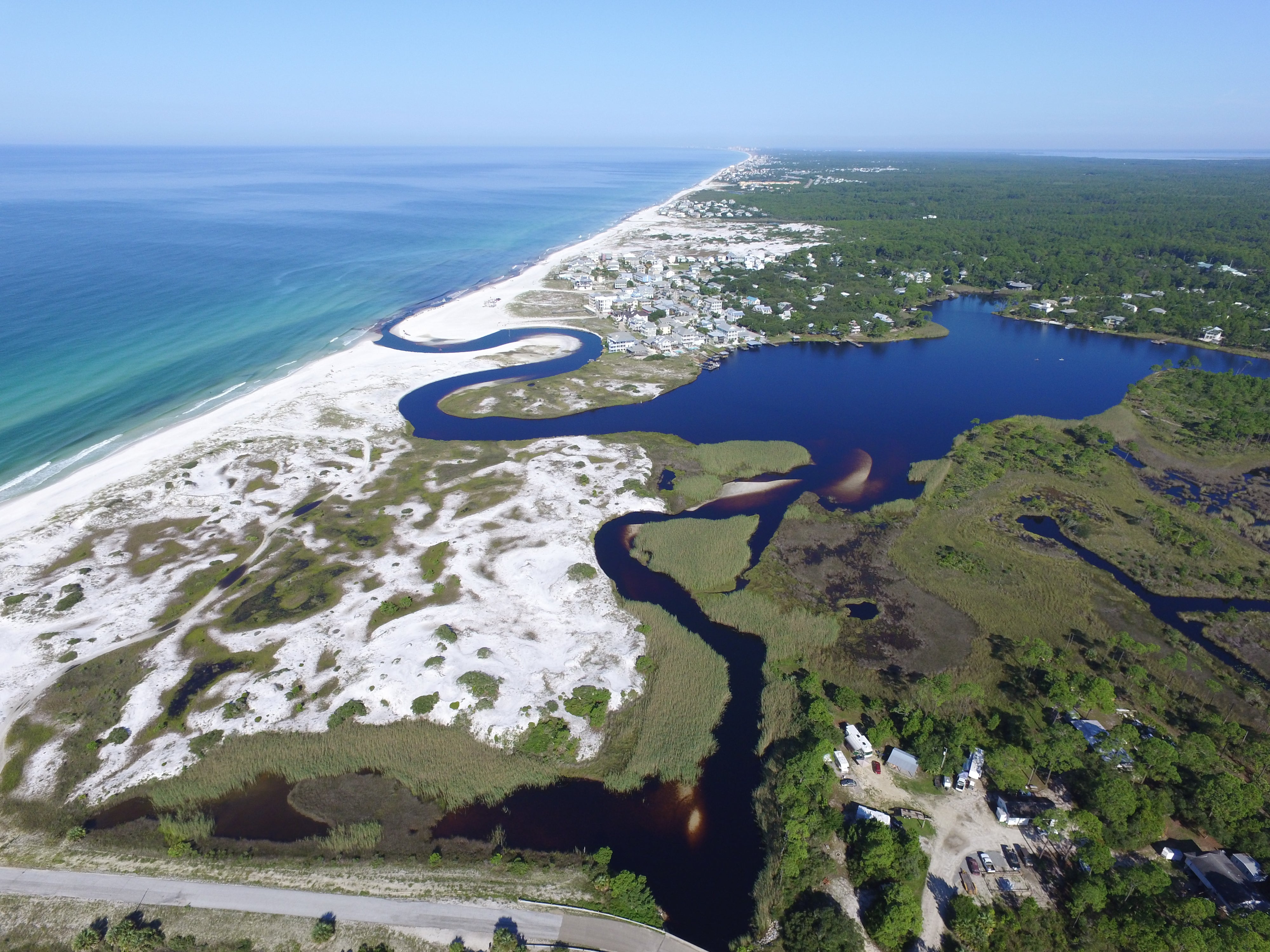 Coastal dune lakes are a natural phenomenon that can only be found in four countries around the world, and only two states in the U.S. (the other being Oregon). This makes Walton County, Florida the only place in the state where you can witness this rare phenomenon. The three coastal dune lakes that you can see in Grayton Beach State Park are Alligator Lake, Little Redfish Lake and Western Lake.
The lakes are fed from several freshwater sources such as rainfall, groundwater and streams. However, when the water levels in the lake reach a certain height, sand berms along the shores of the lake will become breached, and water will travel from the lake to the Gulf of Mexico in channels called outfalls. This isn't a one-way street, though: Saltwater from the Gulf as well as plants and animals will travel up the outfall into the lake, and the two types of water mix to form brackish water. No two lakes will be the same, as the amount of salt and fresh water in each will vary. These outfalls aren't just important for maintaining the lakes water levels, either. Several species of shorebird, such as snowy plovers and red knots, use the outfalls to forage for food. When you visit, make sure to see our unique lakes.