If you've ever been to O'Leno State Park, you know that there is enough to do here to fill weeks, if not longer. So why not extend your stay? Camping opportunities include 60 family campsites, three primitive camping areas for youth groups, 10 primitive backpack camping sites at Sweetwater Lake and primitive camping at the horse barn area.
Family camping is one of the best ways to get away at a low cost. It's only $18 per night for up to eight people and a maximum of two tents and vehicles per site. Each site is equipped with an in-ground grill, picnic table, water and electric and access to a centrally located bathhouse. 
For reservations, visit the Florida State Parks reservations website or call 800-326-3521 or TDD 888-433-0287.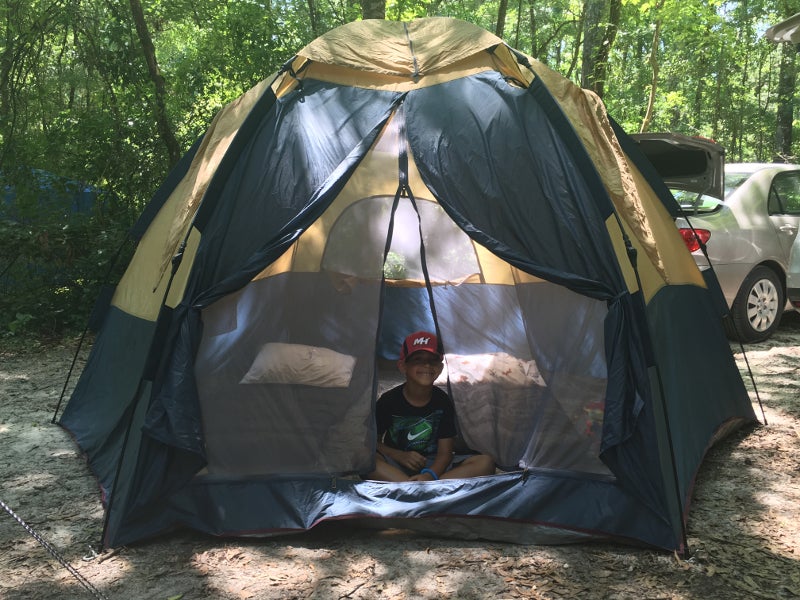 Want to experience camping under the stars with your youth or adult group? For only $2 per child (18 and under) per night and $5 per adult or chaperone per night, you can get a real outdoor experience with no electricity, hot water or other modern-day amenities at the youth/adult primitive camping area.
Camping by yourself? No problem. Sweetwater Lake camping area provides primitive individual sites and can be accessed only by backpacking three miles to the campsite. Campers must pack in everything needed with them (including water). Facilities include primitive restroom facilities and a campfire circle. There is no electricity.  
A maximum of 10 campers are allowed at Sweetwater each night. Individual primitive camping prices for Sweetwater Lake are $5 per person per night.
Reservations must be made up by 3 p.m. the day of arrival by contacting the ranger station at 386-454-1853.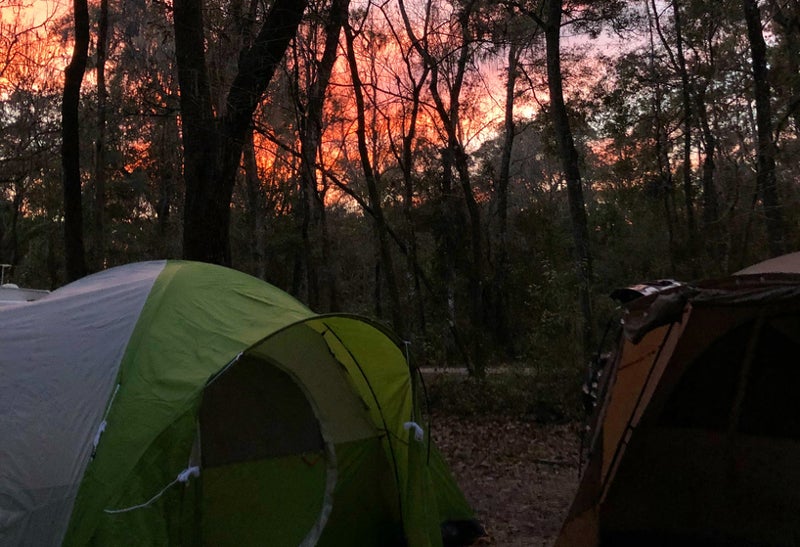 Are you with a Scout troop, church camp, club or other organized group? Then the developed group camping area is for you. Centrally located within the park alongside the river, this area provides 16 cabins (no electricity) that can hold up to 120 people, as well as two bathhouses, a dining and recreation hall. 
Reservations can be made up to 11 months in advance by contacting the park ranger station at 386-454-1853.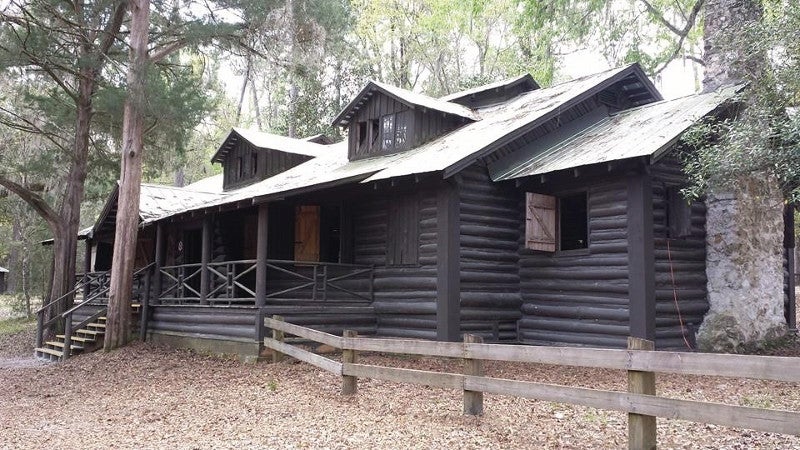 From individuals to large groups, kids to adults, primitive to developed, there is camping for everybody at O'Leno State Park. Grab your gear and come on out to experience the Real Florida.