Activities at Lake Seminole
When you visit Three Rivers State Park, you must stop by the lake. A centerpiece of the park, the magnificent Lake Seminole is an expansive 37,500 acres and is available for a variety of activities.
The most popular activity at the lake is fishing. With a variety of species of fish to catch, anglers will have a great time casting their line into the dark waters. Possible catches include large mouth bass, speckled perch, crappie, blue catfish and flathead catfish. Anglers aren't limited to only fishing from their boats.
The park has a fishing pier from which anglers can fish - a fishing license may be required.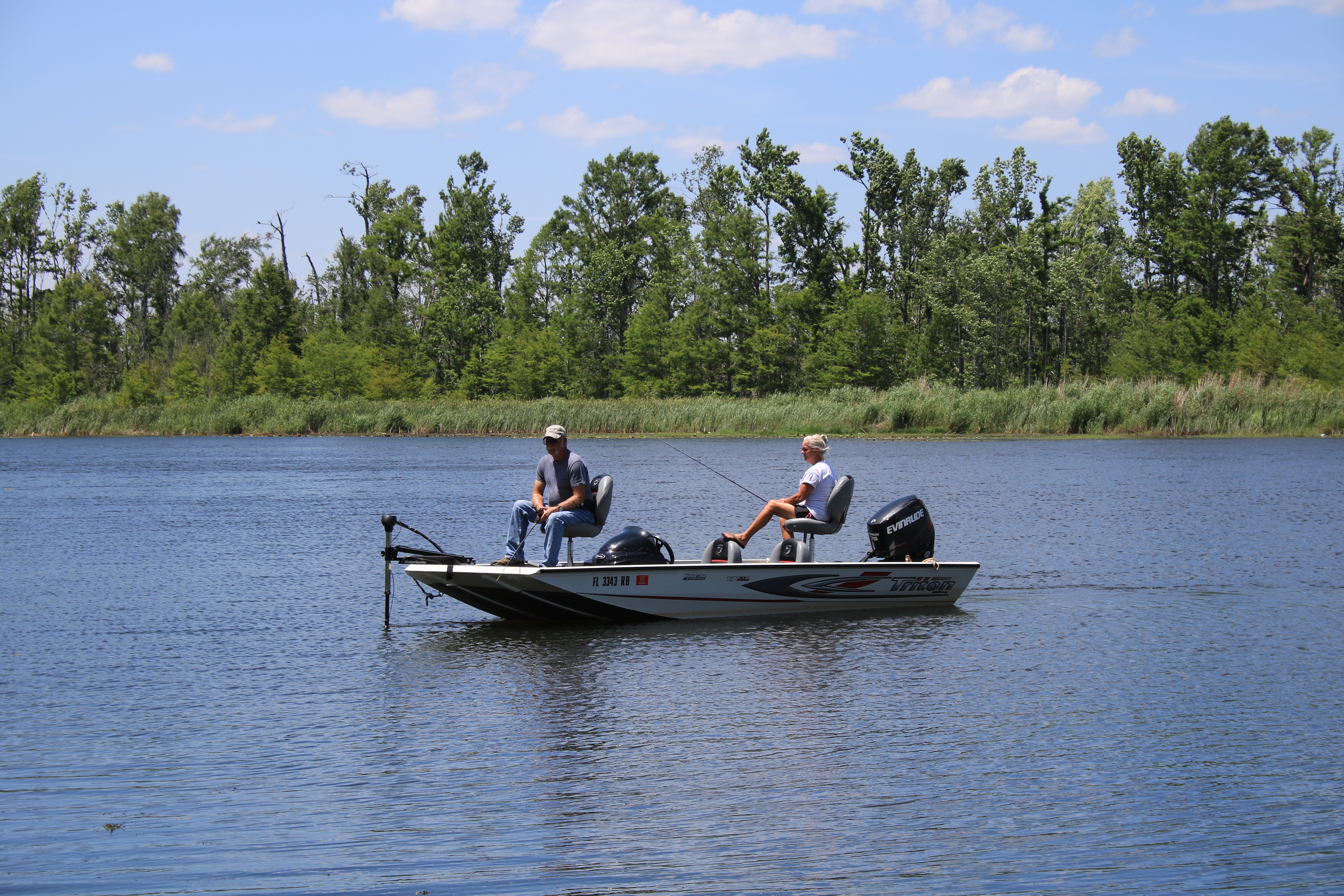 In addition to fishing, paddling on the lake can be an enchanting experience. There are two boat ramps for launching a kayak or canoe. Feel free to follow the shoreline by the park or get adventurous and paddle out to the middle. As you paddle you may see hawks flying over head and maybe even the occasional alligator.
Canoe rentals are available at the registration office for your convenience.
Canoes are $15 to rent, with rentals beginning at 9 a.m. and canoes needing to be returned by 4 p.m.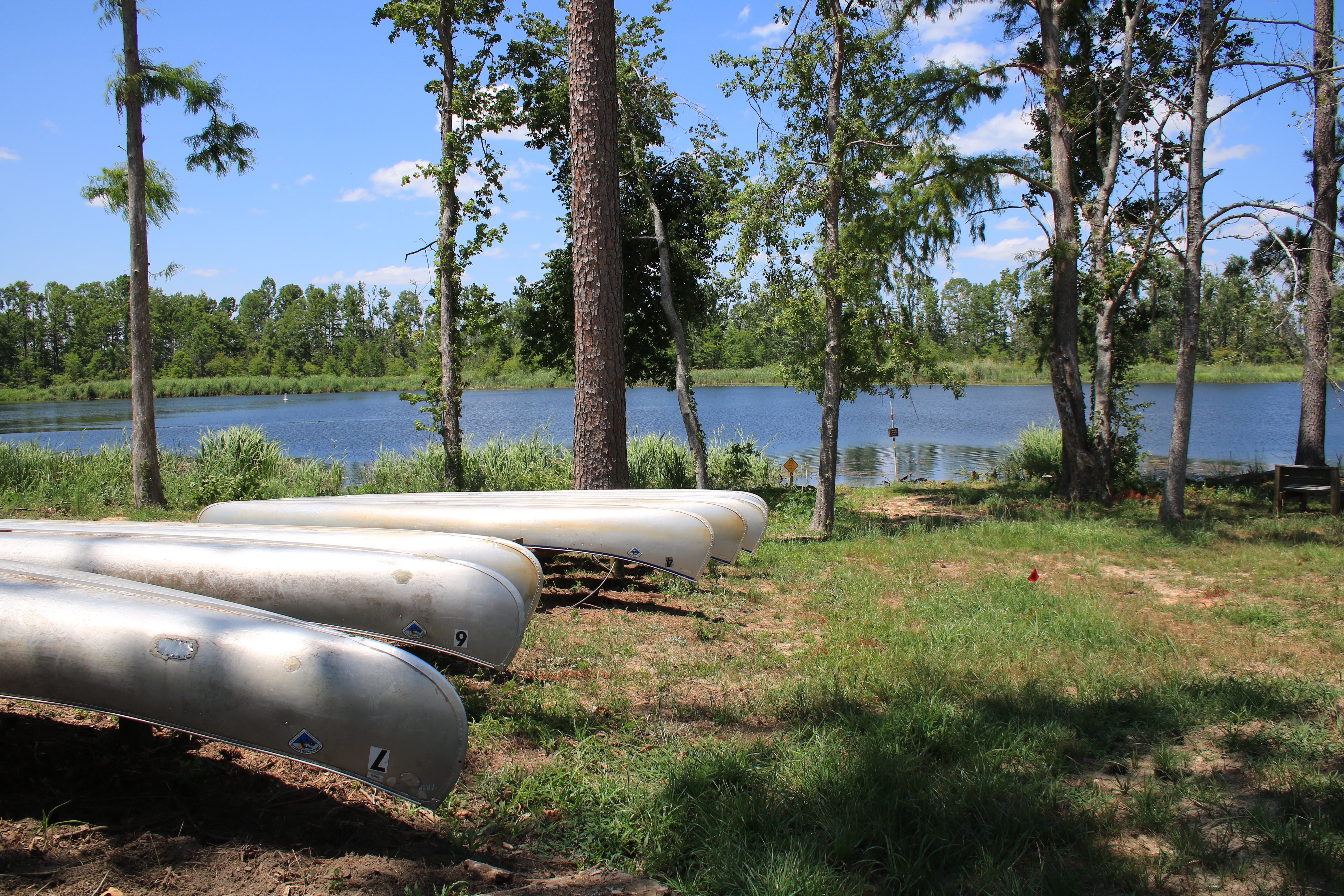 While there are a variety of water related activities, we also encourage visitors to simply come enjoy the area around the lake. There are campsites next to the water where you can get a breath-taking view of the sunset in the evening. Near the campsite area is an area nicknamed "The Pointe." It's said that this spot is the best place to get a full view of Lake Seminole and experience the quiet beauty of the park. A bench and fire pit are also there for your use and enjoyment.