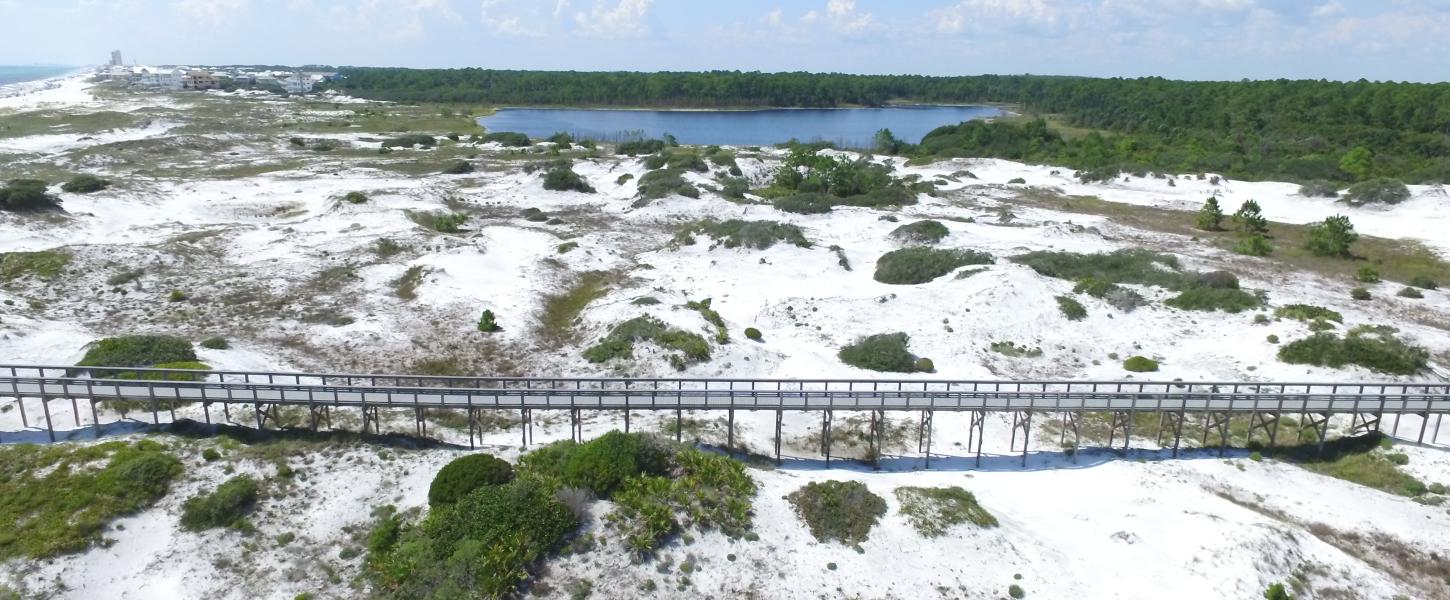 Deer Lake State Park
A rare coastal dune lake, lush landscape and pristine beach
Hours
8 a.m. until sundown, 365 days a year
 
Fees
Please use the honor box; correct change is required. $3 per vehicle (2 to 8 passengers); $2 pedestrians, bicyclists, extra passengers.
Location
Contact Info
850-267-8300
Welcome to Deer Lake State Park
This park shares its name with the coastal dune lake within its boundaries.
Coastal dune lakes are extremely rare worldwide, and in the United States they occur only along the Gulf Coast. Southern magnolias, golden asters, woody goldenrod and scrub oaks can be seen in this coastal dune habitat.
Rare plants such as Gulf coast lupine, spoonflower, pitcher plants and Curtiss' sandgrass - one of the largest populations found in Florida - are found in the park. Visitors may see splashes of color from summer wildflowers or from the many species of resident or migratory birds and butterflies.
A boardwalk across the dunes offers easy access to the beach where visitors can picnic, swim and fish. The boardwalk also offers a spectacular view of the dune ecosystem, one of 11 natural communities found in the park.