Manatees at Blue Spring State Park
Manatees at Blue Spring State Park
Blue Spring State Park is home to a first-magnitude spring that is one of the largest winter gathering sites for manatees in Florida. Visitors can see hundreds of manatees enjoying the constant 72-degree spring water in the colder winter months.
Manatees depend on the warm water for survival, as they cannot tolerate water temperatures colder than 68 degrees for long periods of time. Although manatees look "fat" or "blubbery," they only have about an inch of fat and a very slow metabolism, meaning they cannot easily stay warm. This biology makes sanctuaries such as Blue Spring vital for their survival.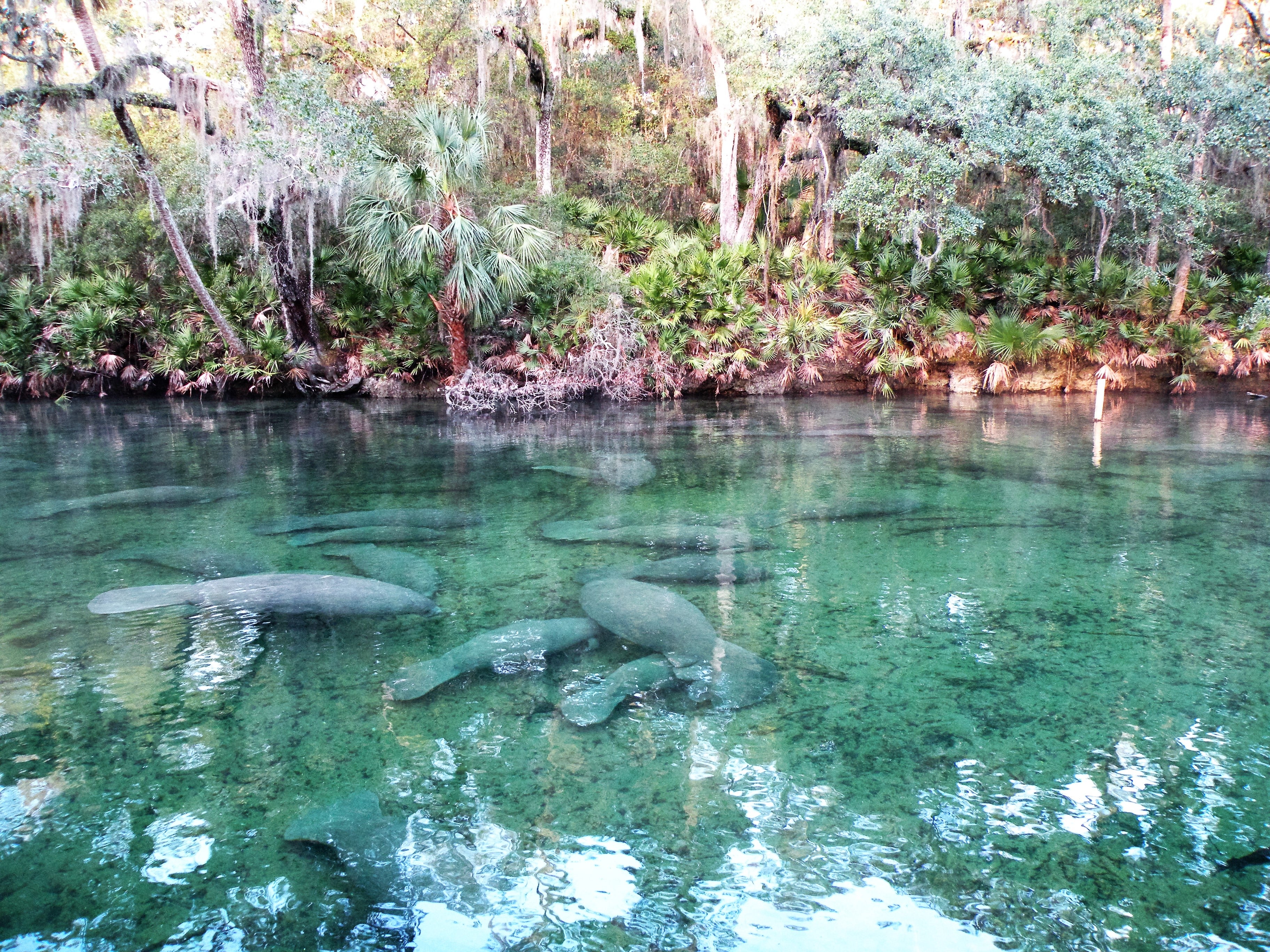 During the winter months, manatees are prone to cold stress syndrome, which is comparable to hypothermia, pneumonia or frostbite in humans and can make them very sick. If a cold-stressed manatee is spotted at Blue Spring, park staff along with other agencies will keep a close eye on the manatee to get it the help it needs.
Blue Spring State Park is unique because visitors can view manatees in the crystal-clear spring water from the boardwalk, which stretches 1/3 of a mile from the St. Johns River to the headspring. The boardwalk provides a wonderful opportunity for safely observing the manatees. Visitors can see manatees socializing and mothers nursing their small calves, without influencing the manatees' natural behavior or bothering them.
The number of manatees visiting the park has grown significantly, from about 36 animals when research began in the 1970s to over 700 animals in 2023. Although there are still many threats to manatees — habitat loss, pollution, algae blooms and collision with watercraft — Blue Spring State Park serves as a safe haven for these gentle creatures. The park is also an ideal location to release manatees back into the wild after they have been rehabilitated from sickness or injury. Because they can easily be monitored at the spring and the surrounding waters, researchers are able to make sure they adapt to life back in the wild.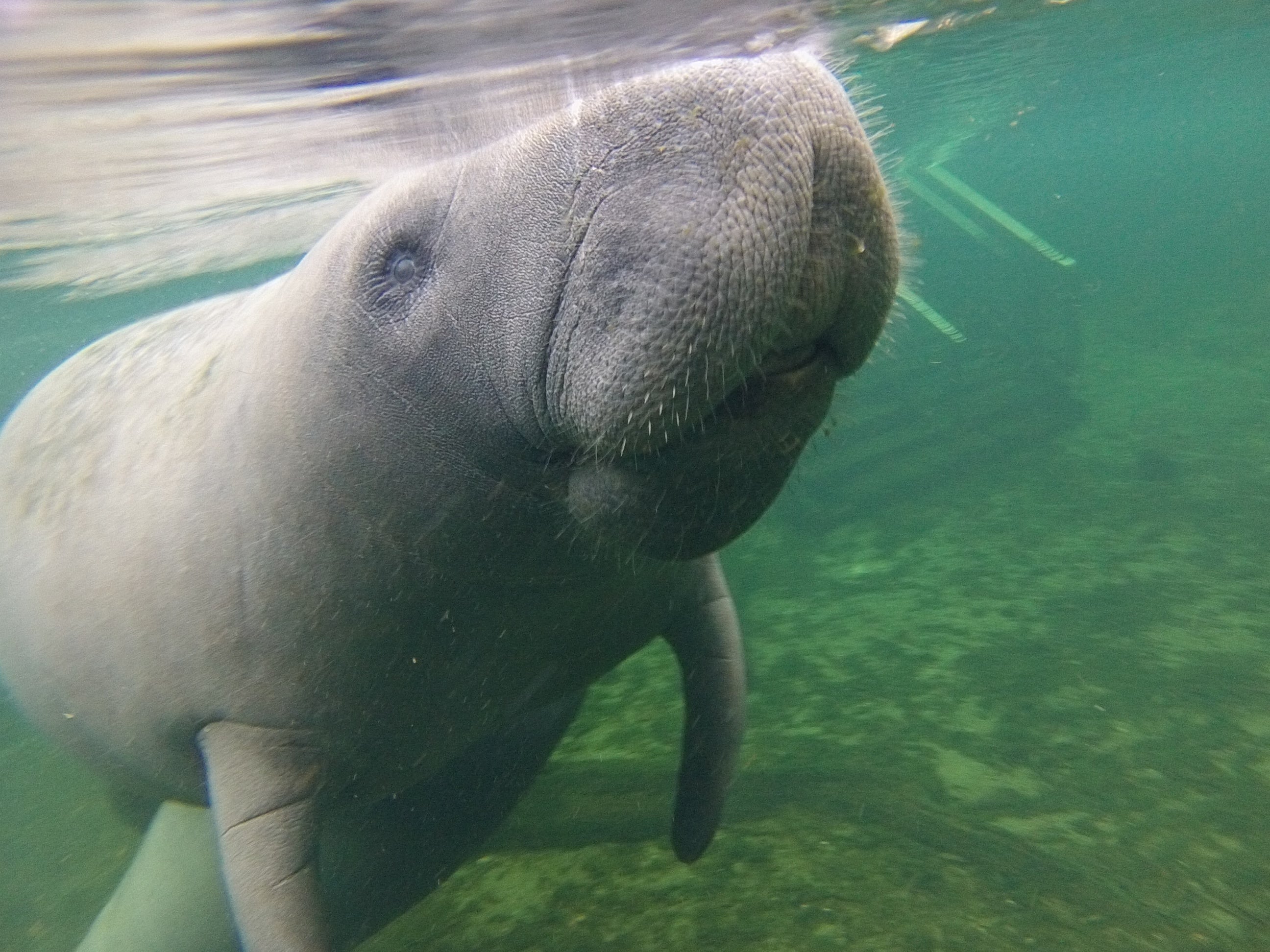 Some individual manatees even seek out Blue Spring in the summer time to birth their calves in a protected area. Blue Spring State Park has partnered with several other agencies to establish a Manatee Observer Volunteer program to prevent harassment of manatees at the park and to educate visitors about these unique marine mammals.