Fort Mose Historic State Park is the site of the first legally sanctioned free African settlement in what is now the United States. In 1738, the Spanish governor of Florida chartered the settlement of Gracia Real de Santa Teresa de Mose, or Fort Mose for short, as a settlement for those fleeing slavery from the English colonies in the Carolinas.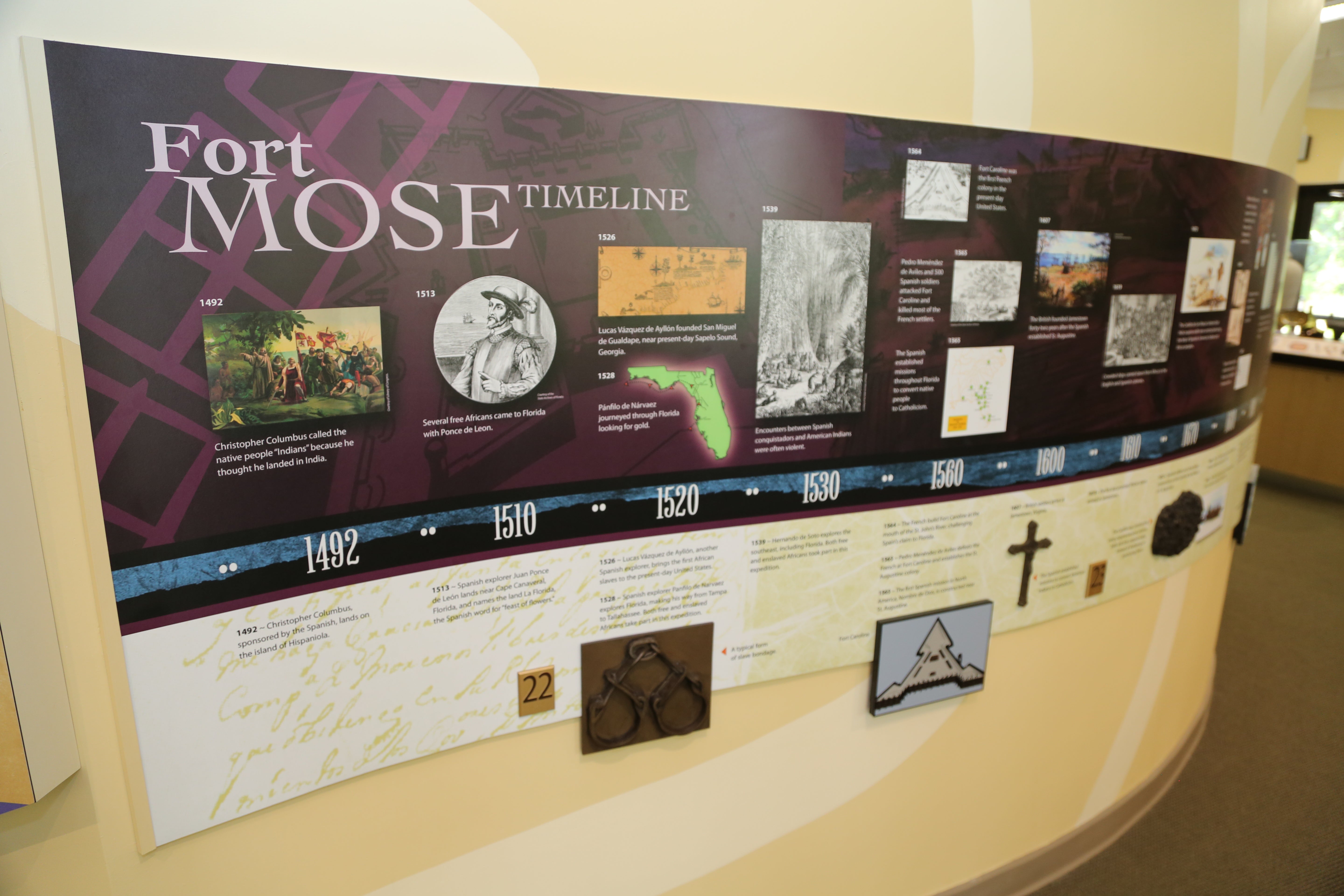 Over the next 25 years, Fort Mose and Spanish St. Augustine became a sanctuary for Africans seeking liberation from the tyranny of English slavery amidst a large-scale power struggle between European powers in the New World. The only stipulation for gaining their freedom was that they had to declare their allegiance to the king of Spain and became members of the Catholic Church. It is estimated that 100 Africans made Fort Mose their new home. What is particularly interesting is that the residents created a new cultural community, pulling from Native American, Spanish and English cultural customs.
Fort Mose has been recognized for its national significance in the history of the United States. In 1994, the site was designated as a National Historic Landmark and was listed on the National Register of Historic Places.