Hike, Bike, Ride at River Rise
The premier trail system at O'Leno State Park is connected to that of River Rise Preserve State Park, creating over 35 miles of multi-use trails for biking, hiking or horseback riding.
Be sure to bring your bike, horse or hiking shoes as well as your tree ID skills because the preserve's woods are diverse, exhibiting bright pops of green in spring and golden glows in the fall.
For your cycling explorations, fat tire or mountain bikes are recommended due to sand, mud, roots and other obstacles. Trails may be in especially challenging conditions after severe rain or weather events.
If you are up to the test, bring your bike and conquer the trails at River Rise and be sure to slow down occasionally for any interesting trees or wildlife spotted along the way.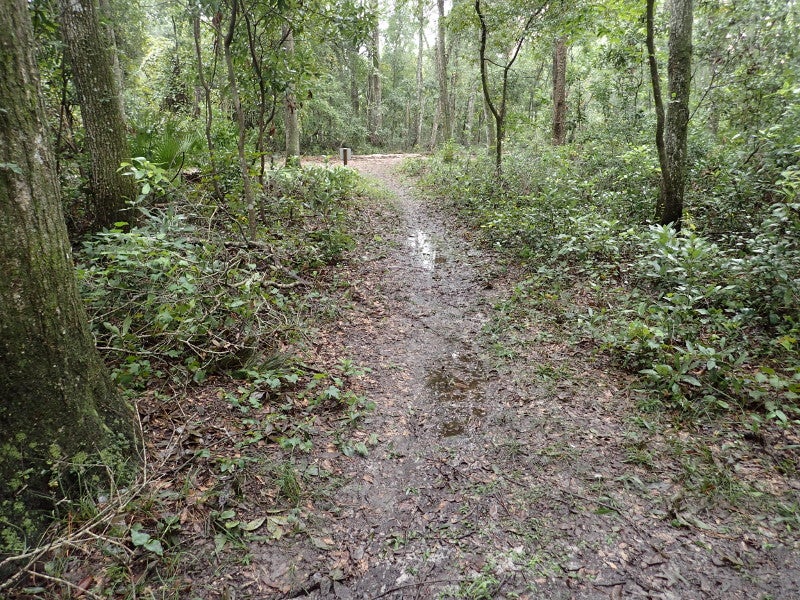 Hikers can use the same trails as cyclists, strolling through the preserve's diverse natural communities to the famous "river rise" that the park is named for, as well as a number of other destinations. These trails are less maintained and require you to bring a sense of adventure and preparedness for whatever you might find.
Bringing enough water, snacks, wayfinding devices and proper footwear can make the difference between a fun trip and a series of unfortunate events. Also, don't forget your binoculars – they are helpful for getting in some animal and bird watching but also for a closer look at the tree canopy.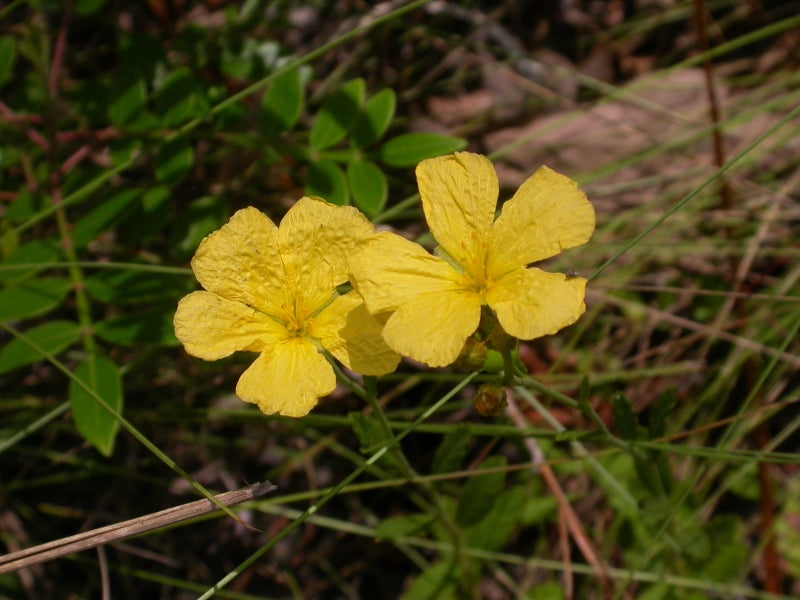 Equestrians are welcome to the trail challenge, and you can even end a long day of riding by camping overnight with your horses at the equestrian campground. This destination consists of primitive campsites, a bathhouse and a 20-stall horse barn available on a first-come, first-served basis. 
All other trail users should yield to horses by stopping and stepping to the side when horses approach, and remember that sharing is caring when it comes to trail etiquette.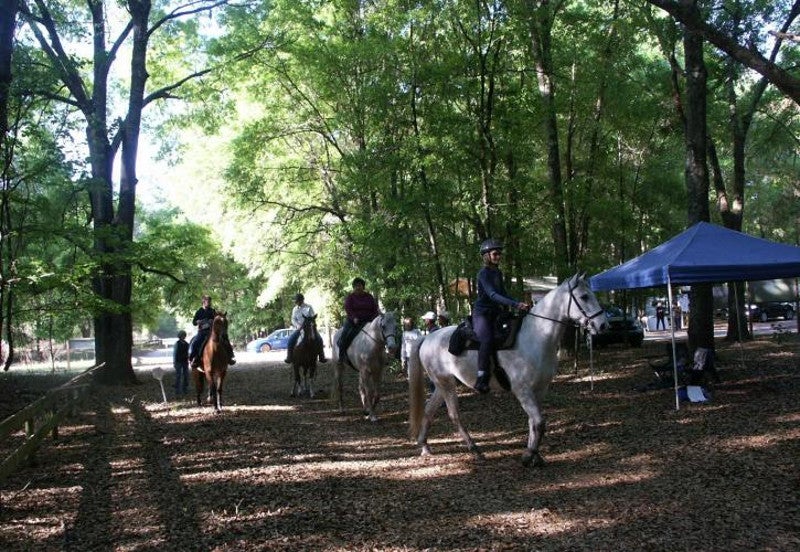 Access to the trails at River Rise is through three gated entrances located off U.S. 441, Bellamy Road and U.S. 27. Call O'Leno's ranger station for gate codes and to pay the entrance fee, plus have your questions about the trails answered.
Grab your gear and prepare for an adventure at River Rise Preserve State Park.