A Message From Our Director
During a visit to the beach at Bald Point State Park with out-of-town friends, we were fascinated by large groups of horseshoe crabs mating on the shore.
We saw a group of people with clipboards gathering some of the prehistoric-looking creatures into buckets. Curious, I asked the group leader what they were up to. She told me they were conducting a census — counting every single crab on the beach!
The census leader noticed the birdwatching binoculars around my neck and told me that horseshoe crabs play an important role for migratory shorebirds. During their long migration from South America to the Arctic, red knots and other shorebirds feast on horseshoe crab eggs.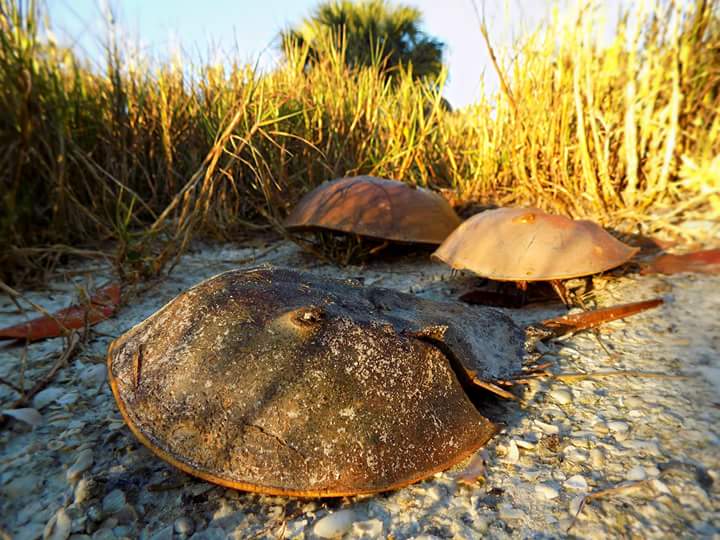 Horseshoe crabs, whose scientific name is Limulus Polyphemus, have existed for 450 million years. Their numbers have declined over the years from overfishing and habitat loss. They're often harvested for research, because their blood contains a unique substance that's used to test for toxins in drugs.
The census I saw is part of a citizen science program called Linked with Limulus. It was created by FWC's Fish and Wildlife Research Institute, the Nature Coast Biological Station and Florida Sea Grant. The program is an effort to study beaches where horseshoe crabs mate and lay eggs. Volunteers collect valuable data needed by biologists and land managers to protect this vital species.
In 2017, the program was expanded to include two locations within Bald Point State Park, and in 2018, added three locations within Fort Clinch State Park.
Fort Clinch State Park Manager Heath Alboher told me "We are proud of our volunteers helping with the horseshoe crab breeding survey. Fort Clinch State Park is located along the important Atlantic flyway. The more we know about life on our beaches, the better we can manage them for people and wildlife alike."
I am so proud that our well-managed beach state parks participate in this valuable research. I'm even more proud of the volunteers who are committed to advancing our knowledge and supporting the work of state biologists to protect Florida's wildlife species. If you're interested in volunteering for the Linked with Limulus program, you can contact Berlynna Heres.

Eric Draper, Director