You Won't Believe What these Talented Artisans Can Do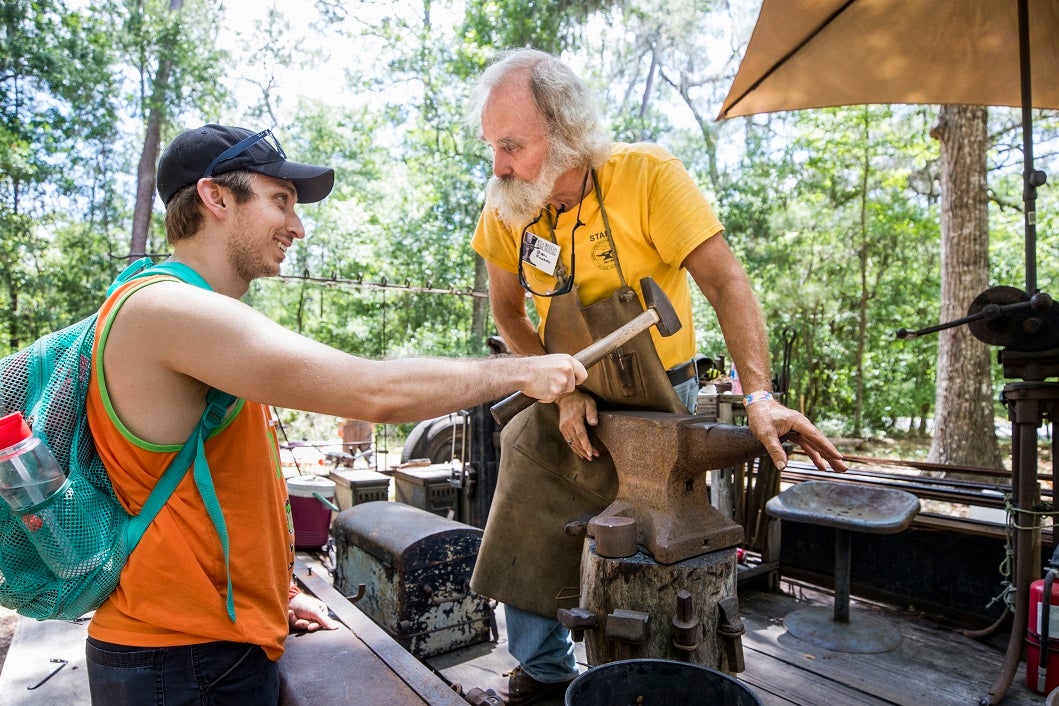 You've seen the products of extremely skilled artisans, but you may not know how they get from raw material to finished goods.
Here in the Craft Square Area, you'll get a close-up look at the processes. The Stephen Foster Craft Square is located a short walk from the Carillon Tower. Located in the Craft Square are five cabins that serve as demonstration areas for Florida artists as well as visiting artists from all over the country.
Over the weekend Florida artists will be working throughout the Craft Square demonstrating various traditional and contemporary arts. Pottery, leather working, fly tying, fiber arts and blacksmithing are just a few of the arts that can be seen. All of these artists welcome visitor interaction and most sell their finished items in the park's gift shop.
Craft Square Artists have volunteered at least twelve days in the past year demonstrating their skills in the park. Call the Craft Square at 386-397-1920 for a schedule of daily demonstrations.
We're currently working to plan the 2022 festival. Listed is a sampling of artists appearing at previous festivals: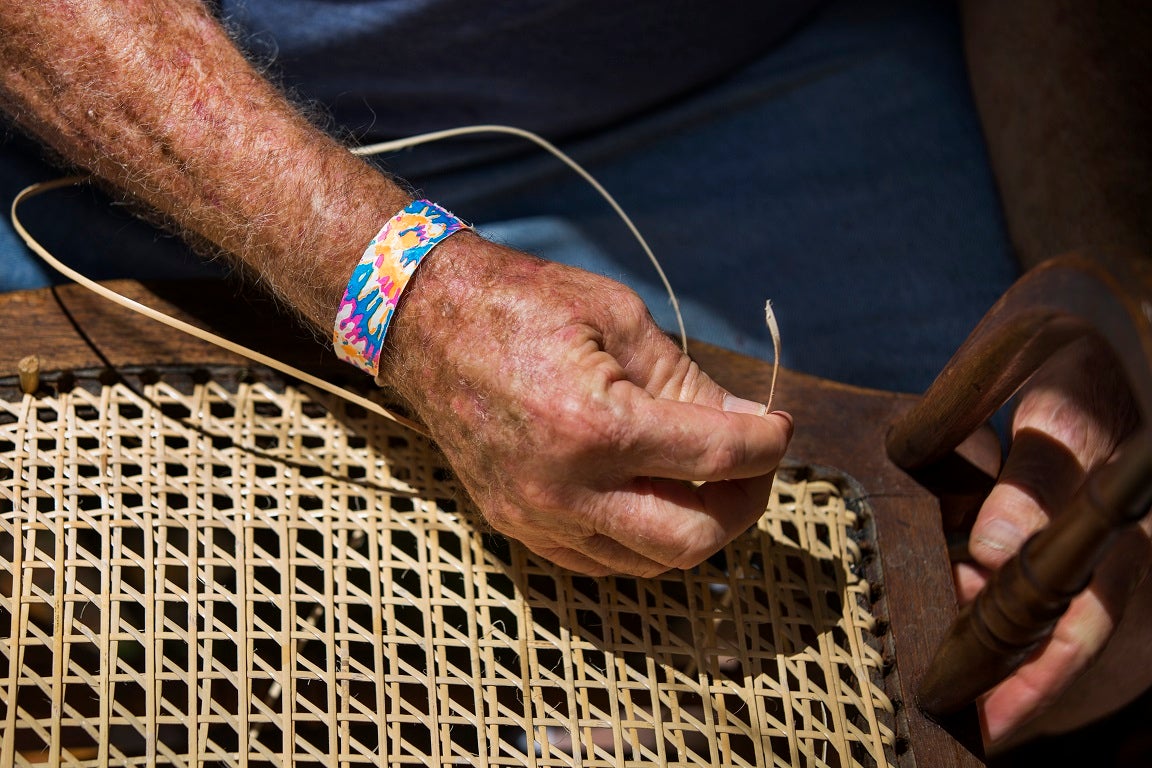 Michael Barclay demonstrates leather working.
Mary R. Fridman and Erinn Koch demonstrate spinning and weaving.
Marie Longo demonstrates quilting
Mary McQuerty demonstrates pottery making
Linda Schenavar makes handmade magnetic beaded jewelry using semi-precious stone beads and Magnetite beads, crystals and metallic beads as well as demonstrating wire sculptured jewelry.
Tonya Shriver demonstrates pottery making