Services Provided
Horseback Riding
Description
Have you ever dreamed of riding off into a spectacular Florida seaside sunset? Make your dream a reality and discover the natural wonders of Amelia Island State Park astride a trusted trail horse with the family-owned and operated Kelly Seahorse Ranch.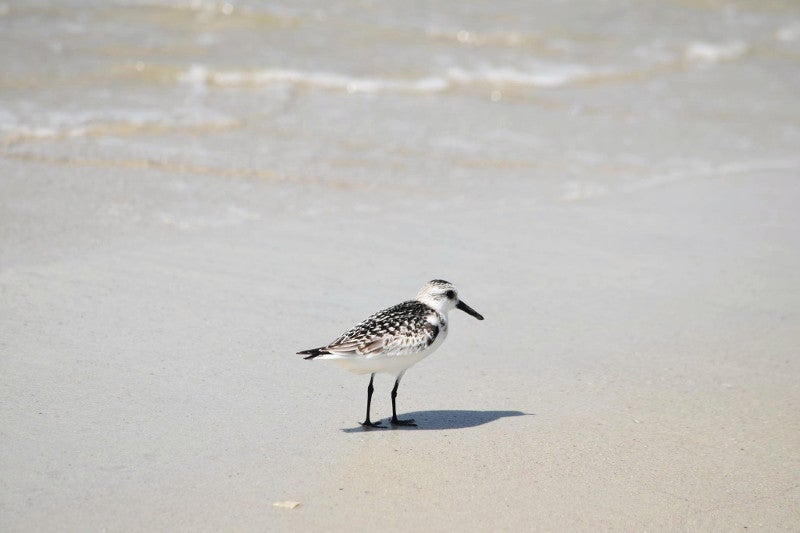 Guided tours start at the comfy ranch where you'll be introduced to your trusty steed, riding basics, and trail and beach riding etiquette.
The ride starts with a half-mile jaunt through shady maritime hammock forest replete with graceful live oak trees as well as fragrant bay, cedar and tropical palms. You may catch a glimpse of wading egrets, scampering green anole lizards or foraging armadillos as you make your way to the beach.
Climbing blond sand dunes, you'll arrive at a breathtaking seaside. Sixty-five acres of sweeping dunes hug the southern shore of Amelia Island, providing a refuge for marine wildlife. As you skirt the lapping blue waves of the expanse of the Atlantic Ocean, keep an eye out for soaring ospreys and pelicans, running sandpipers, nesting plovers and grazing gopher tortoises.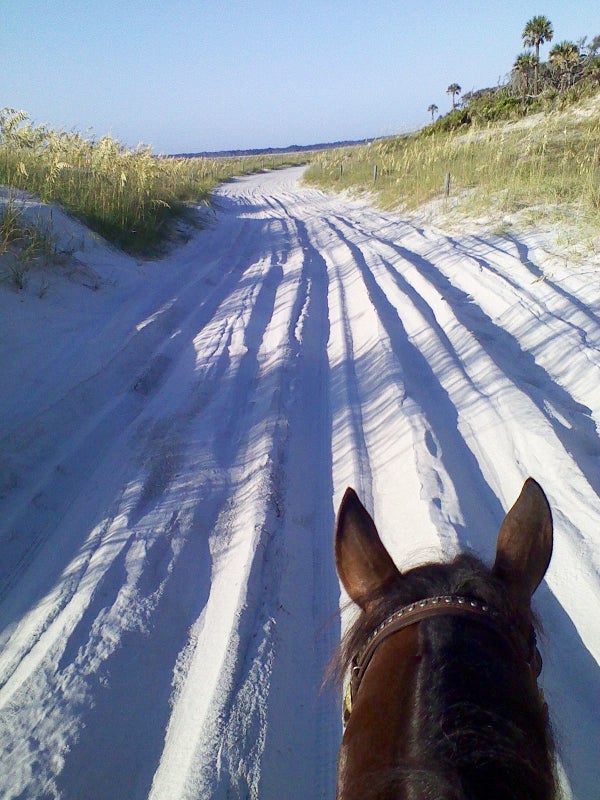 The vantage point that horseback riding affords is unmatched for taking in the sights, smells and sounds of this pristine barrier island beach. You'll learn about local wildlife, like nesting loggerhead sea turtles that visit the beach nocturnally during the summer months.
Arriving at the southern point of the island, take in the 360° views across the Nassau Sound to the wild and rugged shoreline of Big Talbot Island State Park.
Watch for surfacing dolphins and giant tarpon leaping out of the water as they hunt the plentiful bait fish and squid that inhabit the rich estuarine waters.
Enjoy the exhilaration of riding alongside family and friends as in the days before the automobile as you ride back to the ranch. Memories like this are made once in a lifetime.
Visit Kelly Seahorse Ranch online or call 904-491-5166 to learn how to book your guided ride.