The St. Teresa Tract of Bald Point State Park
Experience wilderness overlooking Ochlockonee Bay.
As the newest addition to the system of Florida state parks, the St. Teresa tract offers a wilderness with trails winding through wooded habitats and wetlands with amazing views of Ochlockonee Bay from the bluffs.
With 7,700 acres, this park lies between Bald Point State Park and Tate's Hell State Forest, creating a contiguous protected landscape that includes the Apalachicola National Forest, St. Marks National Wildlife Refuge and Ochlockonee River State Park.
A driveway and parking area have been created at Corn Landing Lake. The drive passes through an area of the St. James tract of Tate's Hell State Forest. Several picnic tables are located at the parking area. A map of the property is provided in the kiosk at the parking area.
Visitors may hike or bicycle on one of three trails. Corn Landing Lake is available for canoeing or kayaking with your own equipment.
The protection of the bluffs marks a conservation milestone that will benefit climate resilience, preserve crucial rivers and lakes, and safeguard the habitat of countless native and migrating species.
Know Before You Go
Park hours: 8 a.m. to sunset, 365 days a year.
Fees: No fee required.
Directions: From the intersection of U.S. 319 and U.S. 98, go west on U.S. 98 for 16 miles. Turn right into the St. James tract of Tate's Hell State Forest. This is a dirt road. Continue 0.8 miles to the park entrance or 1.5 miles to the parking area.
For 911: The address of the property is 4449 Highway 98 E., St. Teresa, FL 32358.   
Questions: Call Ochlockonee River State Park at 850-962-2771.
GeoPDF map: Use a georeferenced map while you explore and view your live location on your smartphone. Internet connection is required to download the map and an offline mobile map app. However, no internet connection is needed to use the map while on the trails. GeoPDF map instructions.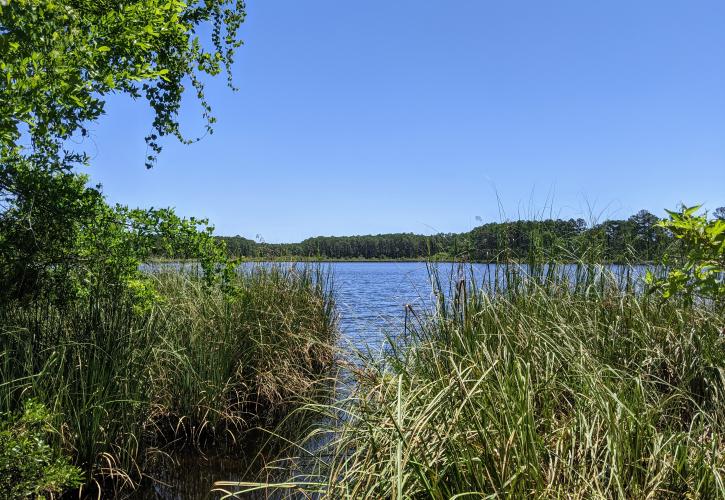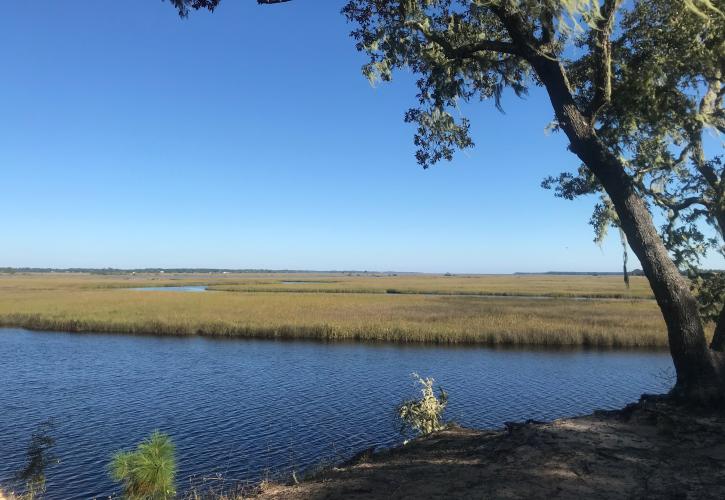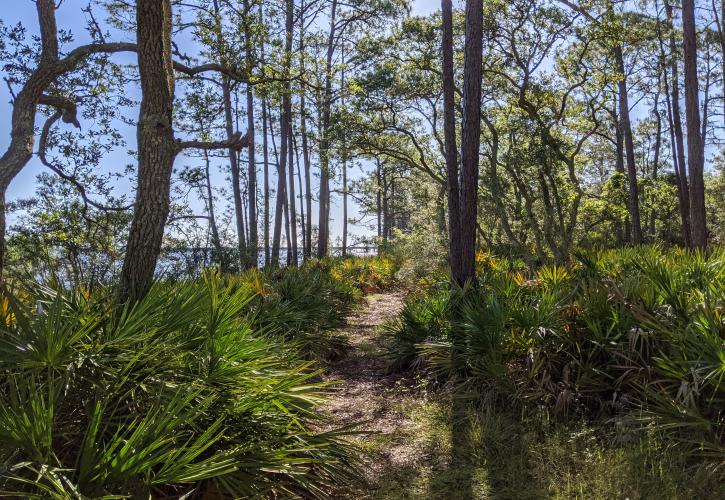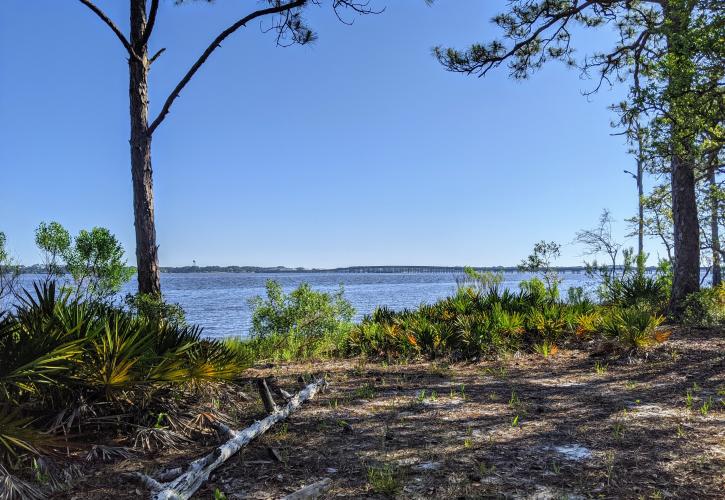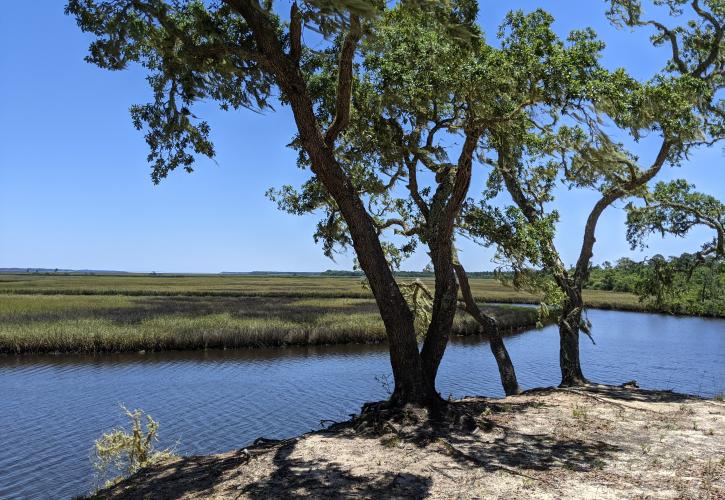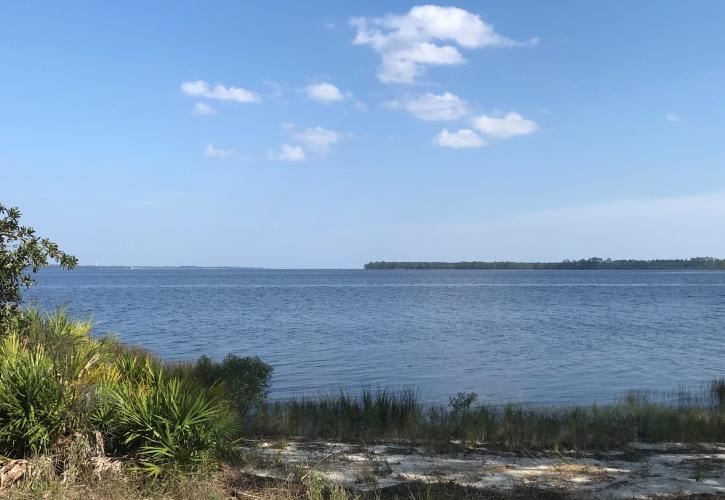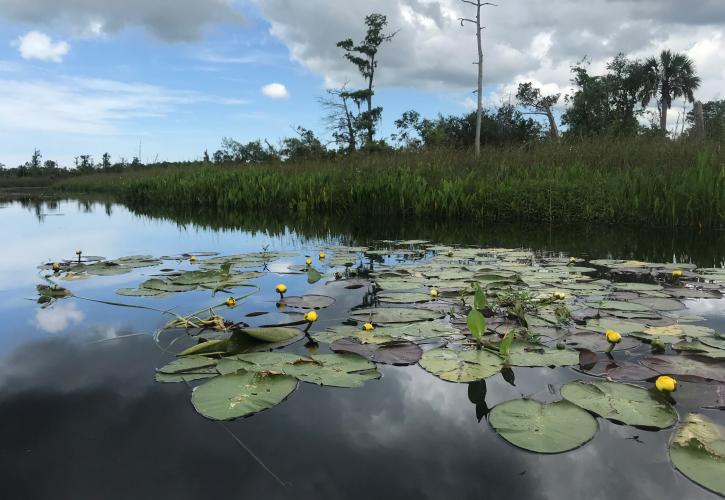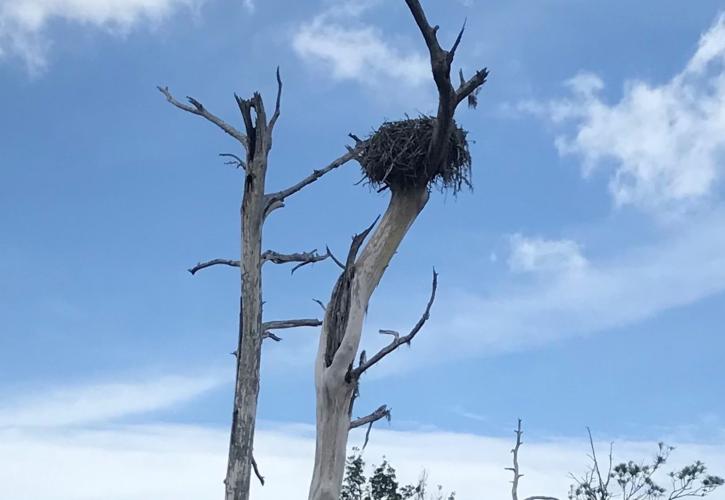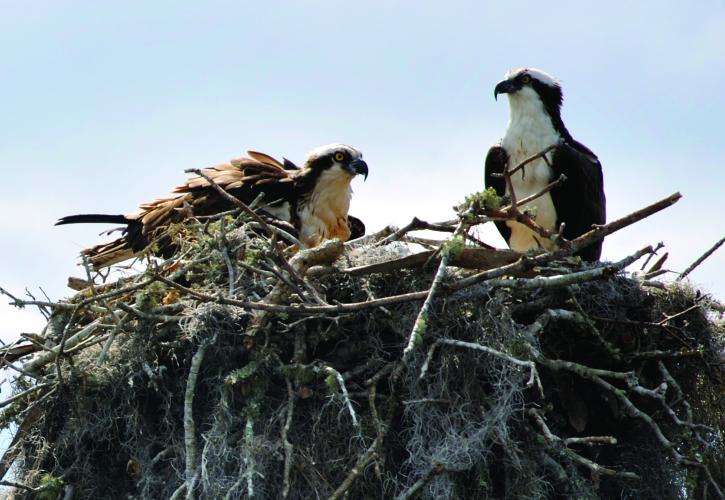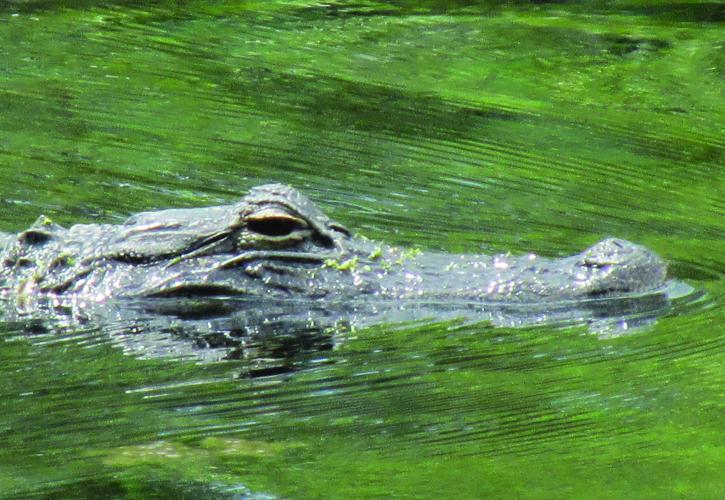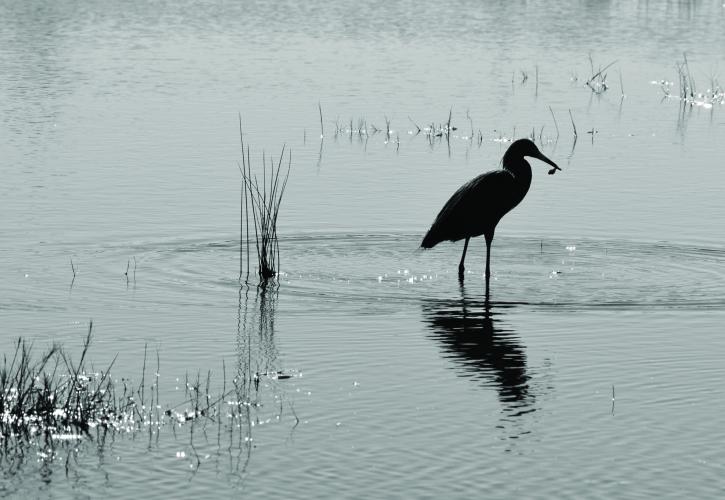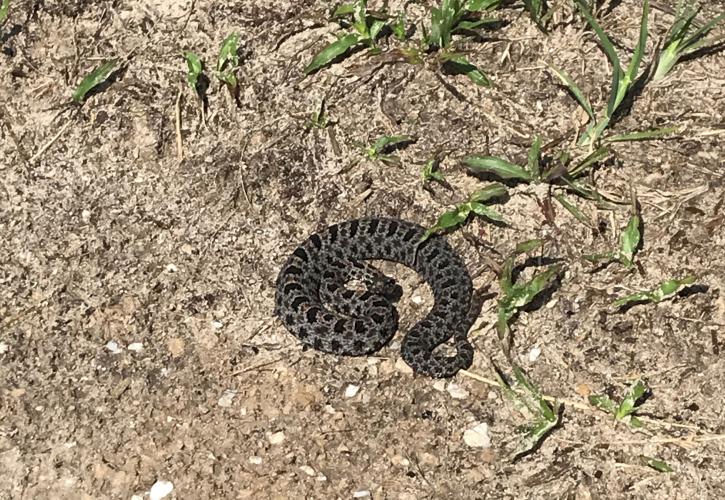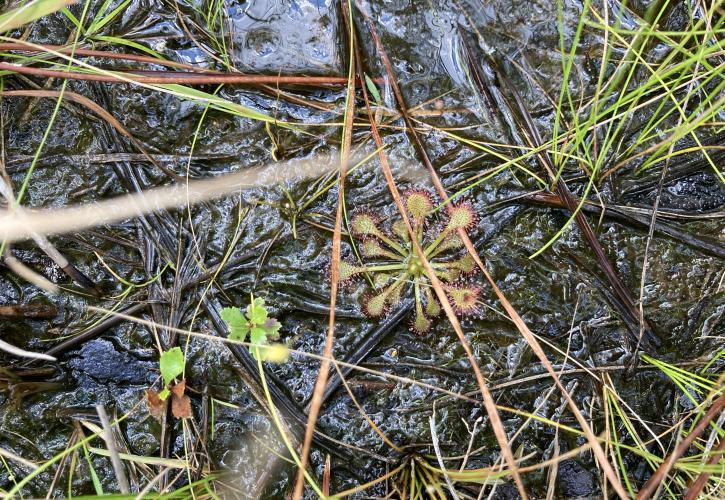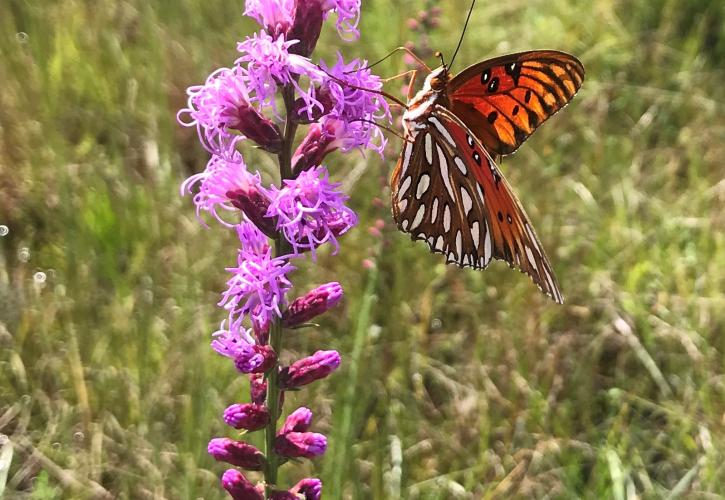 Wildlife Sightings
The Bluffs of St. Teresa includes lakes, wetlands, floodplain swamp, salt marshes and tidal creeks along uplands with pine forest, sandhill and scrub. These ecosystems provide habitat for a variety of animals. The maritime hammock provides important roosting habitat for birds.
Be on the lookout for a variety of wading birds along the 11-mile shoreline on the Ochlockonee Bay. Expect to see herons and egrets wading along the coastline. You'll often see osprey soaring overhead as they look for fish to eat. Sometimes you'll see them in the nest. White-tailed deer are common in the area.
While alligators will swim in saltwater, they prefer freshwater lakes, streams and rivers. Be cautious and give them plenty of space. Also keep a look out for other reptiles. It's common to see a variety of venomous and non-venomous snakes, included Eastern diamondback rattlesnakes and pygmy rattlesnakes.
Tips for Spotting Wildlife
To increase your chances of seeing wildlife,
Go early in the day or late in the day. Animals prefer cooler temperatures.
Stay a safe distance away and look through your binoculars.
Listen for clues. Sometimes you'll hear them before you see them.
Be quiet. If they hear you, they'll run or fly away.
Future Plans
These lands were once as diverse as the wildlife that inhabit them. Oaks and shrubs grew into scrub habitat high up on ancient sand dunes. Towering pines and soft soils created flatwoods dotted with wetlands where water pooled. Fires periodically swept through, clearing out overgrowth and bringing new life to the landscape.
Once humans moved in, the land was cleared and only timber trees were planted. Today, the trees stand too densely clustered and the altered landscape interrupts water flow. Restoration efforts will begin soon to reconnect the land and water and bring back the natural mosaic.
High and dry, these uplands seem far removed from the marshes and currents of the Ochlockonee river and bay, but forests play an important role in water's journey. As rain falls on the sandy soil, plants and grasses filter out pollutants and particles. What isn't absorbed by the plants slowly flows downhill or sinks below the surface, recharging the local supply of water. By restoring our uplands, we're also protecting our waterways.