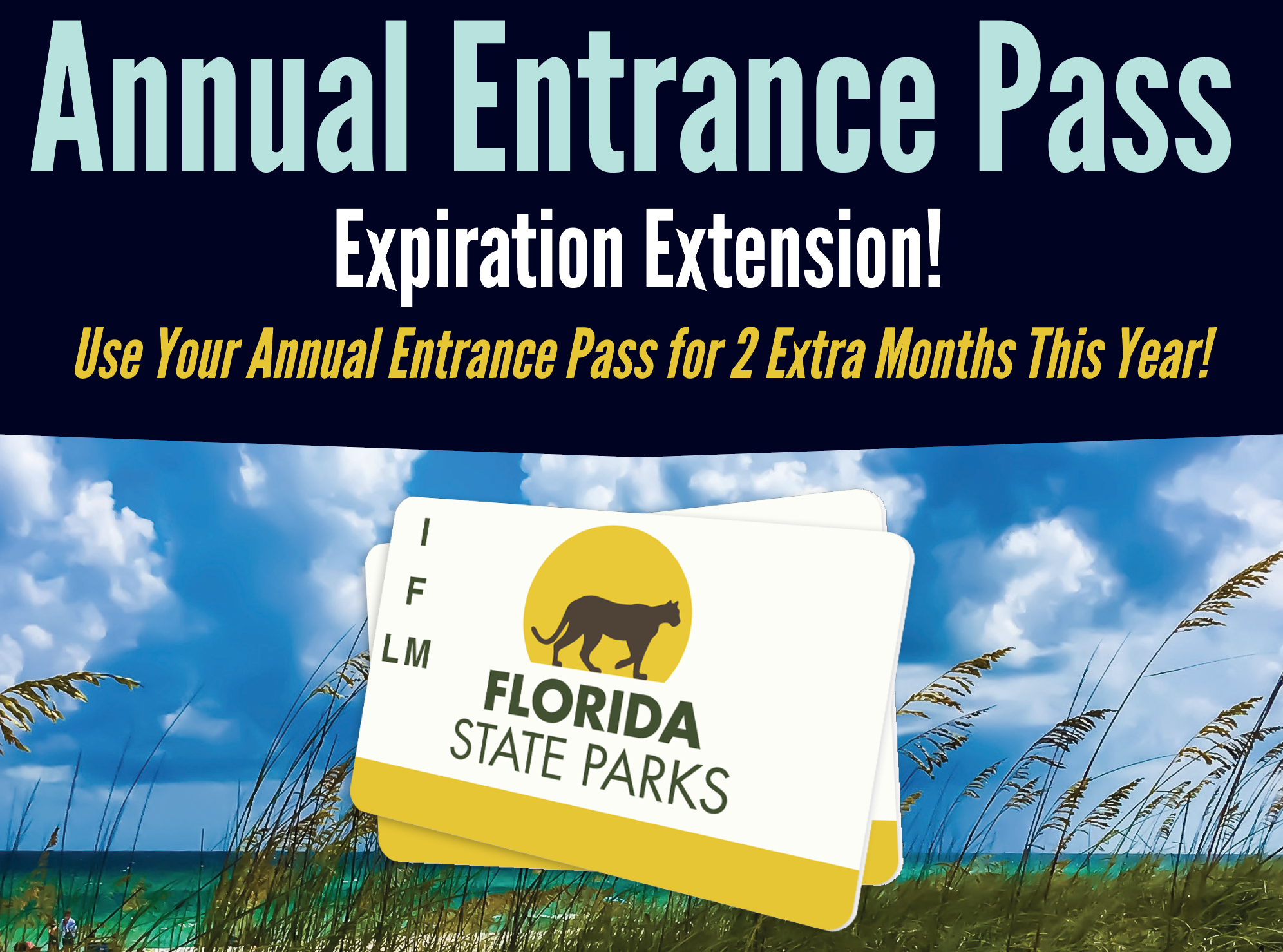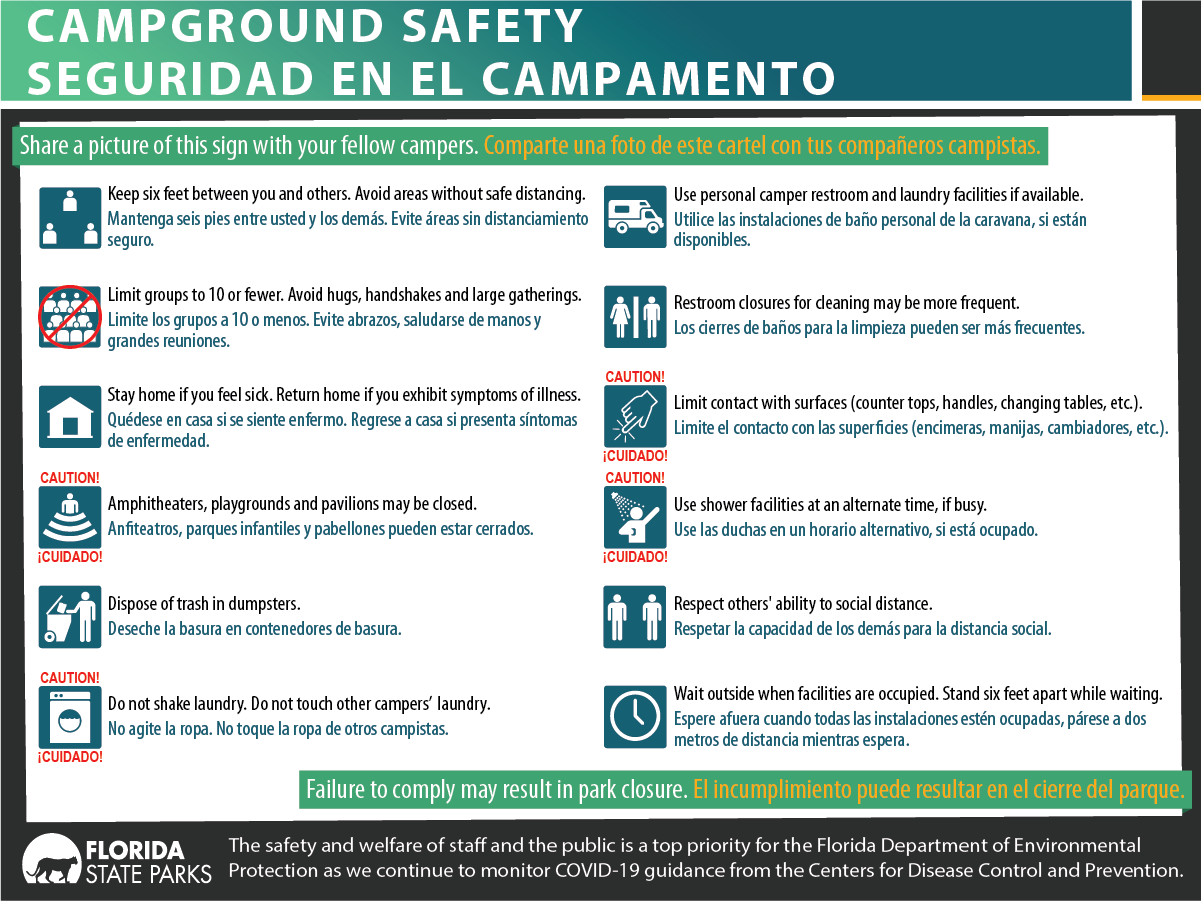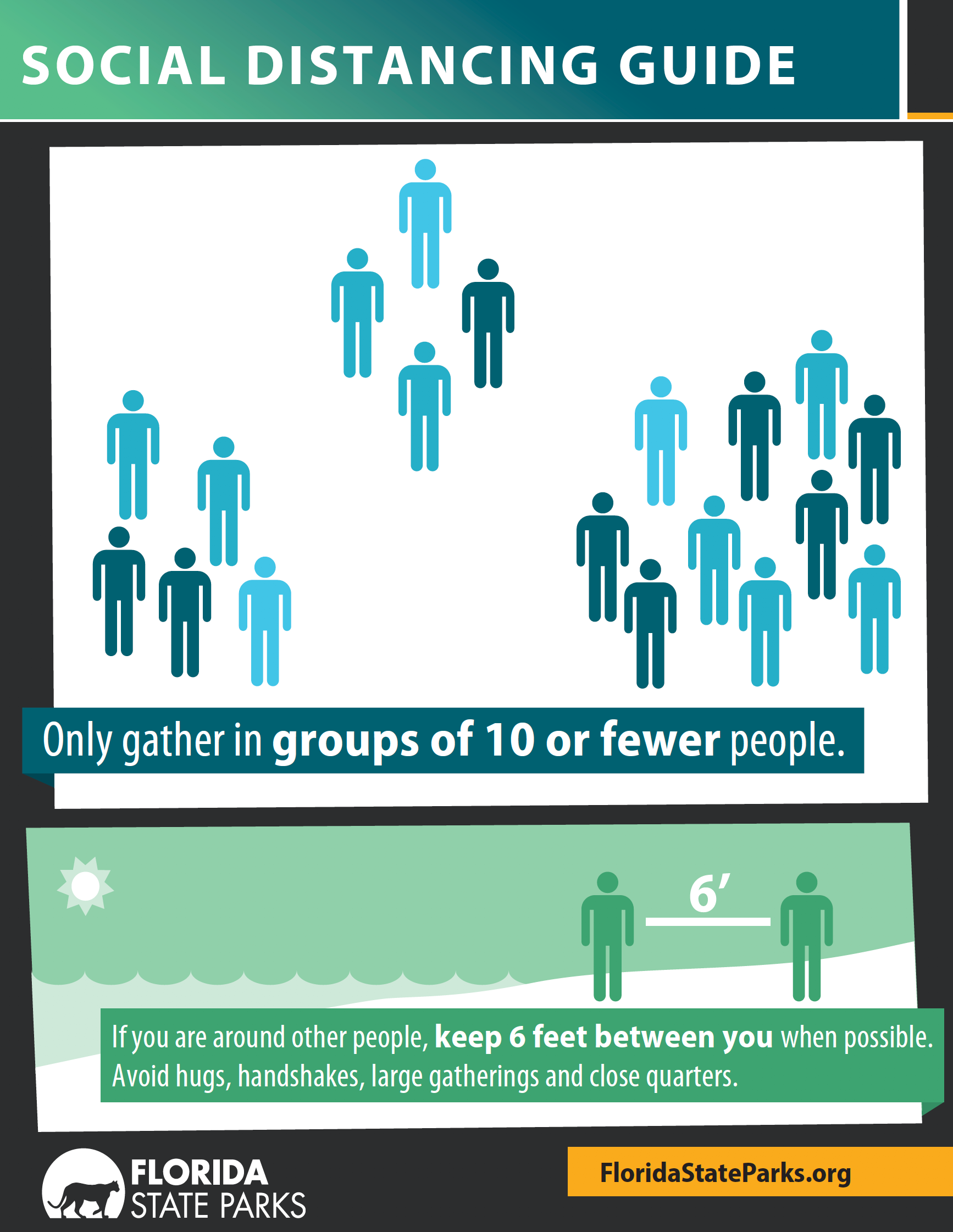 Beginning May 21, as part of our phased re-opening Florida State Parks will offer limited camping availability for our guests. For the protection of both staff and visitors, cabins remain closed and camping is not available at all parks. At parks where camping is offered, there may also be measures in place such as reduced density. For details on specific parks, please visit their webpages.
Our main priority is the safety of our guests and staff. As such, we will continue to  review our operations on a daily basis and make additional operational changes as may be deemed necessary for protection of public health. 
DEP continues to re-open Florida State Parks for day use as part of Phase one to re-open Florida. As these parks are re-opening, DEP will be taking measures to ensure the protection of staff and the public.
We are implementing new cleaning and disinfection procedures at state parks and campgrounds, which means that periodically public restrooms will be temporarily closed for cleaning. Staff, volunteers and visitors are asked to observe social distancing recommendations, such as staying 6 ft. away from others, congregating in groups of 10 or less, and avoiding frequently touched surfaces. Due to precautions for COVID-19, communal spaces such as pavilions, playgrounds and picnic areas may be closed to public use. To reduce risk, cash transactions for park admission are limited to exact change.
We appreciate your understanding as we adjust to new safety procedures, and we are happy to welcome you back to Florida State Parks.
The following parks are closed for day use activities.
Bill Baggs Cape Florida State Park (Miami-Dade County)
Dr. Von D. Mizell-Eula Johnson State Park (Broward County)
John D. MacArthur Beach State Park (Palm Beach County)
Oleta River State Park (Miami-Dade County)
The Barnacle Historic State Park (Miami-Dade County)
For details about partial park openings, please visit individual park pages.
Campground re-opening exceptions
Bahia Honda State Park (Monroe County) (Campground remains closed.)
Cayo Costa State Park (Lee County) (Reduced capacity to support social distancing.)
Curry Hammock State Park (Monroe County) (Campground remains closed.)
Florida Caverns State Park (Jackson County) (Campground closed due to hurricane damage.)
John Pennekamp Coral Reef State Park (Monroe County) (Campground remains closed.)
Little Manatee River State Park (Hillsborough County) (Campground closed for park renovations.)
Long Key State Park (Monroe County) (Campground remains closed.)
Suwanee River State Park (Suwanee County) (Reduced capacity to support social distancing.)